Directorial Possibilities: Robert Rodriguez In Talks For Deadpool; Timur Bekmambetov For Abraham Lincoln: Vampire Hunter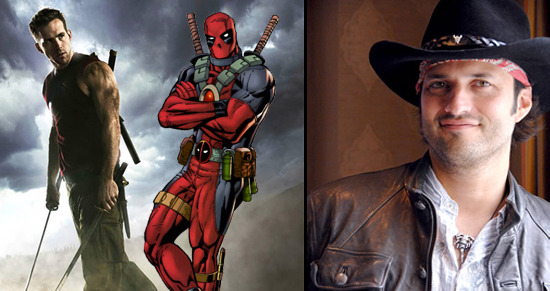 Looks like Fox was happy with Predators. Six weeks ago we heard that Robert Rodriguez was offered the director's chair on Fox's X-Men spin-off Deadpool, and now the parties have moved forward to active negotiations.
Additionally, there's continuing word that Timur Bekmambetov's next directorial project will be the adaptation of Abraham Lincoln: Vampire Hunter that he recently signed on to produce.
The LA Times says that the talks between Rodriguez and Fox have " moved beyond the casual discussion stage and into the more substantive realm of deal points."
We don't know much more than this; last we heard there was a draft of the script in the works by Zombieland writers Rhett Reese and Paul Wernic. They were hired in January, and with active talks ongoing for a director there's got to be at least one draft done. Further script work will probably take place, but would be pending the hire of Rodriguez or another director.
I'm curious to see how this shakes out. If Rodriguez ends up with the job, will he be able to make the film with the relative lack of studio oversight to which he's accustomed? Will he shoot the movie in Texas? Or will Fox offer him something meaty enough that this turns into his first real 'one for them' project?
Meanwhile, Timur Bekmambetov is evidently still  dancing around the idea of directing Abraham Lincoln: Vampire Hunter, which he signed on to produce with his 9 producing partner Tim Burton.
Every time Bekmambetov's name comes up lately it seems like the possibility of him directing Lincoln is hanging in the air, and Deadline is the latest to mention it in an article about Universal's former director of development going to work for Bekmambetov's company. (Her "emphasis will be to build the output of Bekmambetov's English language productions.")