Josh Hutcherson Lines Up Horror Comedy Detention, With Dane Cook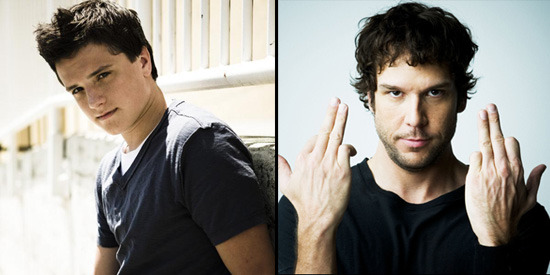 Josh Hutcherson didn't get the role of Peter Parker in Sony's new version of Spider-Man, but he's already had one consolation prize lined up: the second Journey to the Center of the Earth film. Now he's got a second project that sounds like third prize in the race for a meaty starring role like Peter Parker. He'll co-star with Dane Cook in a horror comedy called Detention. If the title makes you think 'horror high school,' you're on the right track.
Variety says that Hutcherson will also exec produce the film, which "centers on teens who must survive their final year of high school. Standing in their way is a slasher-movie killer who has seemingly come to life." I know there's a fourth Scream film shooting now, which probably exerts some lunar-type pull on the overall horror landscape, but hopefully this isn't an indicator that we'll have a glut of late-90s slasher movies all over again.
What's the saving grace here? Joseph Kahn is directing. If he can add even some of the insane, over the top energy that he brought to Torque and some of his music videos, I might be convinced. I wish Kahn well, at least, precisely because he made a film as totally ridiculous as Torque.
Now, the question: what sort of character does Dane Cook play? The killer? Or is that a little too Mr. Brooks? Maybe a douchebag gym teacher? That's certainly within his range.