Nick Cave Rewriting 'The Crow' Remake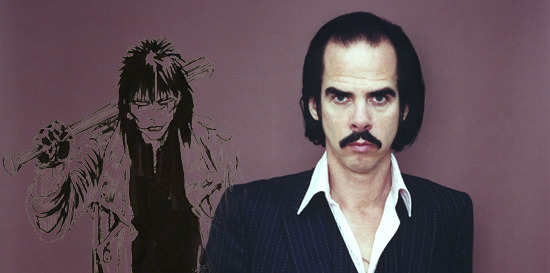 I don't know if there's any real way to parse the information that Nick Cave is rewriting the remake of The Crow. Yeah, that Nick Cave: the singer who wrote The Proposition and the famously rejected draft of a sequel to Gladiator. Reaction I had was simply, "what?!" which might be all you can really say.
The Wrap reports that Cave has been hired to rewrite the screenplay by Stephen Norrington, who will still direct the film. We don't know much more than that; last time we talked about the film producer Edward R. Pressman said:
The setting is the southwest — the Mexico/Arizona area — and an urban [setting], Detroit or Pittsburgh or something like that...There are two locations that the film is set. Its initial platform is in the southwest and then it moves to the big city in the north, middle or eastern America, and then back.
The Crow itself is a creature in this movie — it's not just a bird...It's got a personality and a character. Not like Godzilla exactly, but it's very different [and has] a more active role in the story.