Comic Con: See Marvel's Thor And Captain America Shirts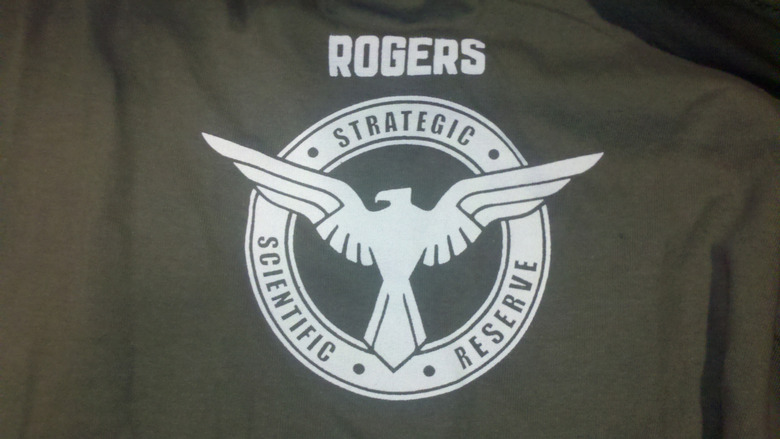 Those who caught Marvel's panel in Hall H at the San Diego Comic Con over this past weekend were given a ticket for some free swag. The ticket could be traded for one of two t-shirts promoting Thor and Captain America. But in what is becoming typical Marvel form, the shirts aren't blatantly obvious swag for either of the two movies. Or, at least not blatant to non-fans of the stories.
I really like the Captain America shirt, which sports what looks like an early version of what eventually becomes the SHIELD logo, in addition to the other info about the camp where Steve Rogers (Chris Evans) is stationed in the army.
The Thor shirt is interesting given that we've been told that Don Blake, the human alter ego of Thor, would only be present in certain ways in the film. And the logo on the back, for a car dealership in the New Mexico town where some of the story takes place. Check that out and theorize in the comments about how it plays into the film.
And to forestall questions, I don't know of any plan to make these available to the general public. It could happen, but the shirts could just as easily remain Comic Con exclusives. (And I apologize for the blurry photo of the back of the Thor shirt — Devindra got that shirt and he was on a plane home when I realized we didn't get a great photo of the image.)