Super 8 Viral Does Comic-Con... With Popsicles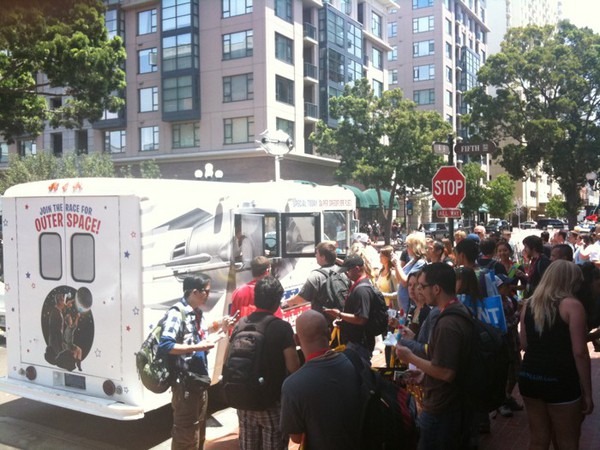 It's hard to walk five feet in San Diego during Comic-Con without stumbling into some sort of viral marketing campaign. Half the time, it's impossible to tell what some viral campaigns are even advertising at first glance. That was the case with the Rocket Poppeteers truck, which was handing out Super Speedflier Fleet popsicles.
Despite seeing the truck all over San Diego during the convention, it was some time before I learned it was actually a viral campaign for the upcoming Steven Spielberg-produced and JJ Abrams-directed Super 8. After the break, find some photos and other information about the viral.
In addition to popsicles, the truck also handed out t-shirts to some lucky attendees: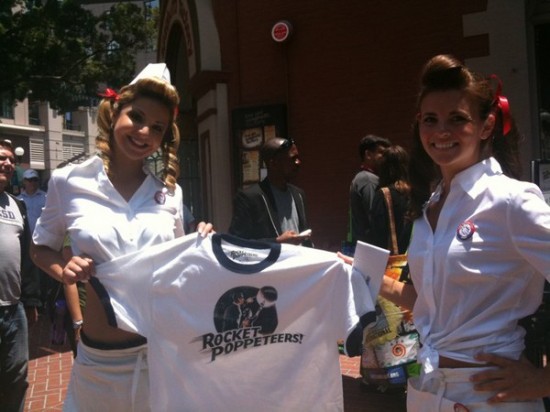 There was also a Rocket Poppeteers Twitter account that kept con-goers notified of the truck's location. It only tweeted fourteen times, and the only interesting pieces of information that came out of it were the pictures in this post. The account also has a nice background, and since this is an Abrams project, it could very well contain some secret tidbits about the film.
The truck's staff sported outfits that had a very 50's vibe to go along with Rocket Poppeteers classic sci-fi motif.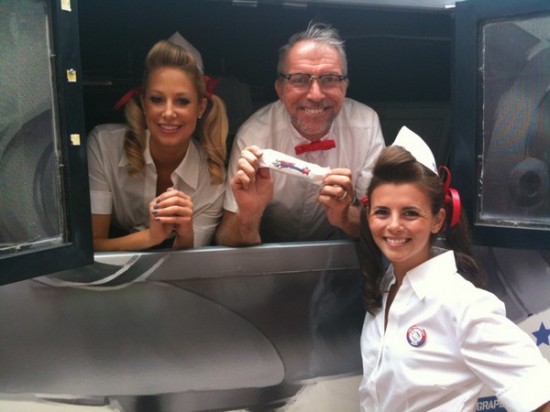 While it was nice for Paramount to hand out popsicles and t-shirts to fans, it's not clear how exactly this will help increase awareness of Super 8. I suppose the same is true for many viral campaigns, I would have liked to see some tidbits of information that could get us speculating about the film.
[via MovieViral]