Video Review: Scott Pilgrim Vs. The World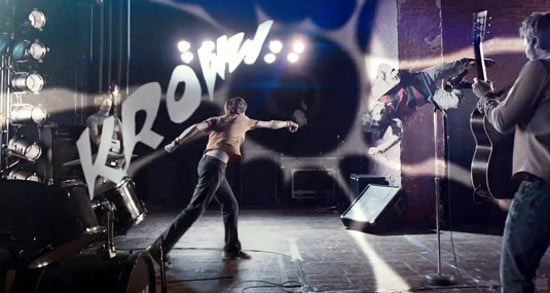 Edgar Wright delighted fans during the Scott Pilgrim Vs. The World panel at Comic-Con with a surprise screening of the film, and we were lucky enough to attend. Check out our spoiler-free video response/review after the break, which also includes a special appearance by Ain't It Cool News' Mr. Beaks.
And for those actually at Comic-Con who may not be aware: There are two other screenings of the film on Friday and Saturday. No pass needed; just show up at the Balboa Theatre for either of the 6:30 showings. Doors open at 5:30. Be wary though—the lines will probably definitely be ridiculous.