Kenneth Branagh In Talks To Play Sir Laurence Olivier In 'My Week With Marilyn'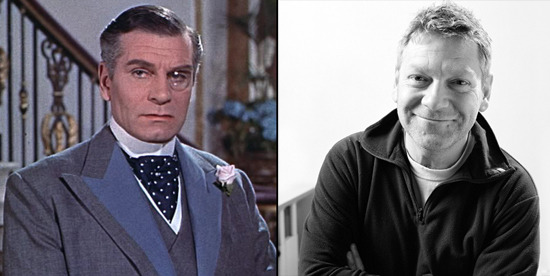 There are two Marilyn Monroe biopics brewing. One is Blonde, which stars Naomi Watts as Monroe in a pretty broad telling of the actress's story. The other is My Week With Marilyn, which stars Michelle Williams and is based on a diary by Colin Clark, who worked for Laurence Olivier when the actor shepherded Monroe around London while she shot The Prince and the Showgirl.
We haven't heard anything on the latter since May, but now it appears that Olivier may be played by Kenneth Branagh.
Production Weekly reports that Branagh is in talks, and we've known that the Weinstein Company film plans to shoot in late September. Will Branagh's post-production schedule on Thor allow him to take the role? Quite possibly — how long will My Week With Marilyn require him to work? Four weeks, possibly spaced out? If Marvel gives the thumbs-up this could easily work out.
Who, then, will play Colin Clark, the man upon whose memoir the film is based? There was once word that Jake Jagger was in line for it, but we haven't heard anything on that front in recent weeks. Simon Curtis remains set to direct.
Meanwhile, there's no movement on the other Monroe biopic front. Blonde aims to adapt the fake memoir by Joyce Carol Oates. The book tells Monroe's story from her own point of view (hence 'fake memoir') but despite the necessarily dramatized perspective, seeks to be an authentic take on the actress. Though Naomi Watts isn't my immediate choice when thinking of the curvy Monroe, I've started to come around in thinking she can nail it. Especially since she'll be under the direction of Andrew Dominik, who did so well with American icons in The Assassination of Jesse James by the Coward Robert Ford.