This Week In DVD & Blu-Ray: Cop Out, The Losers, The Runaways, And More
This Week in DVD & Blu-ray is a column that compiles all the latest info regarding new DVD and Blu-ray releases, sales, and exclusive deals from stores including Target, Best Buy and Fry's.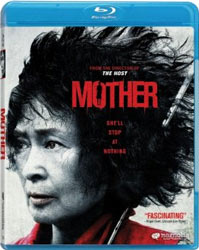 MOTHER
At a certain point, after watching so many movies for so long, you sometimes forget that films can still surprise you. I had no idea what to expect when Mother started, and every time I thought I was starting to figure it out, the film took me to new and disturbing places I could have never anticipated. As with Bong Joon-ho's Memories of Murder, the film has an oft-used murder mystery police procedural format, but through its unconventional protagonist and off-kilter tone it finds new life in a tired formula. Unlike most murder mysteries, it finds just the right emotional and thematic satisfaction in both of its plot threads: the present mother-son story that's the basis for the movie, and the past mother-daughter story being investigated. Joon-ho's ability to balance this bleak, solemn material with these raw moments of physical comedy is unmatched—perhaps because no other filmmaker would even think to try. What limits should one assume for a movie in which characters are at risk of being kicked in the face at any moment? Hardly any, it would seem; Mother is only limited by its need to tell a great story.
Available on Blu-ray? Yes.
Notable Extras: Blu-ray – Making-of featurettes ("Music Score", "Supporting Actors", "Cinematography", "Production Design", "A Look at Actress Kim Hye-ja", "Behind the Scenes").

COP OUT
I can understand why a studio would look to Kevin Smith to write a movie. I can understand why a studio would look to Kevin Smith to act in a movie. But to direct? What were they thinking? Far from his strong suit, the direction in Smith's films has rarely proven to be anything more than an expedient for him to promote his hilarious dialogue. As a great admirer of the man, watching him reduce his talents with an amateurishly slapped together '80s buddy cop homage—sans any of the witty banter he's so well known for—was a somewhat depressing experience. I don't think the film is nearly the disaster critics make it out to be, as it does have the occasional chuckle-worthy moment now and again, but it's far dumber than anything else in Smith's filmography. Mostly, it's worth watching to see Bruce Willis' intense disdain for Tracy Morgan seeping through the screen. I don't think that was acting.
Available on Blu-ray? Yes.
Notable Extras: DVD – Additional scenes. Blu-ray – Includes everything on the DVD, as well as Maximum Movie Mode with Kevin Smith and Seann William Scott.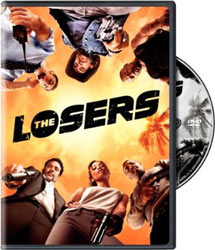 THE LOSERS
When a movie spends as much time as The Losers does trying to convince you it's cool, it probably isn't. But that doesn't mean it can't still be fun. For all its badass poses and excessive stylistic flourishes, there's an enjoyable if wholly forgettable over-the-top action romp buried within The Losers, and it's the film's appealing cast that allows that romp to break free. Just don't go in expecting it to stimulate you on any level beyond a visceral one.
Available on Blu-ray? Yes.
Notable Extras: DVD – Zoe and the Losers. Blu-ray – Includes everything on the DVD, as well as Band of Buddies: OPS Training, The Losers: Action-Style Storytelling, and a deleted scene.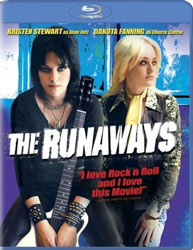 THE RUNAWAYS
While never an unpleasant viewing experience—occasionally uncomfortable maybe, seeing Dakota Fanning flaunted so aggressively for her sex appeal—I'm still not sure what the intent of this film is. For every scene glamorizing this band's rebellious attitude and influential subversiveness, there are just as many that inadvertently expose them as a gimmicky product manufactured by the music industry. Are they a group worth celebrating, or decrying? The movie doesn't seem to know. And before it has a chance to figure it out, the plot quickly escalates into the standard music biopic formula: sex, drugs, fighting, and so on. It's all fairly perfunctory, and nothing is explored beyond what can be easily ascertained from a Wikipedia page. Still, some strong performances (particularly Michael Shannon's) and a frothy energy make The Runways serviceable rental material.
Available on Blu-ray? Yes.
Notable Extras: DVD – Commentary with Joan Jett, Kristen Stewart and Dakota Fanning, and Plugged In: Making the Film. Blu-ray – Includes everything on the DVD, as well as movieIQ(tm)+sync featuring "The Runaways" Playlist.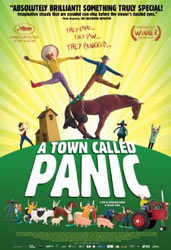 A TOWN CALLED PANIC
Even at only 75 minutes, the inspired lunacy of A Town Called Panic can be pretty exhausting. It's a movie free from the constraints of logic, believability, plot consistency, character development, and reality, content to do nothing more than embrace its own absurdity and do so as quickly as humanly possible. For those that can stomach the film's inventive silliness and deliberately crude stop-motion animation (which only adds its insane charm), it's some of the most enjoyable nonsense you'll find all year.
Available on Blu-ray? No.
Notable Extras: A 52-minute behind-the-scenes documentary, interviews with directors Vincent Patar and Stephane Aubier, Obsessive Compulsive: a new short made especially for this DVD release, deleted scenes, and test shot comparisons.
Other noteworthy DVD (and Blu-ray) releases this week...
Being Human (Season 1) [DVD / Blu-ray] – Barking Dogs Never Bite – The Red Shoes (Criterion Collection) [DVD / Blu-ray] – Black Narcissus (Criterion Collection) [DVD / Blu-ray] – The Most Dangerous Man in America – Forbidden World [DVD / Blu-ray]

NOTES: Some deals may be in-store only. All deals are for DVDs unless otherwise noted.

$9.99 – Blu-ray sale: Speed, Super Troopers, The Terminator, Dracula, Kung Fu Hustle, Speed Racer, Major League

$9.99 – Blu-ray sale: 2001: A Space Odyssey, A Clockwork Orange, Dark City, Paris Je T'aime, The Perfect Storm, The Express, Sukiyaki Western Django
2 for $20 – Blu-ray sale: Bruno, The Last House on the Left, Wanted, A Perfect Getaway, Duplicity, Taking Woodstock, The Unborn

$12.99 – Blu-ray sale: 300, Watchmen (Director's Cut), Gran Torino, The Dark Knight, Troy, Superman: The Movie, True Romance, Body of Lies, The Last Samurai, The Neverending Story, Batman Begins, The Golden Compass, Bettlejuice, Superman II: The Richard Donner Cut, Caddyshack, Natural Born Killers, Rush Hour 3, Journey to the Center of the Earth