Paul Thomas Anderson Plans To Shoot Scientology Film 'The Master' In August 2010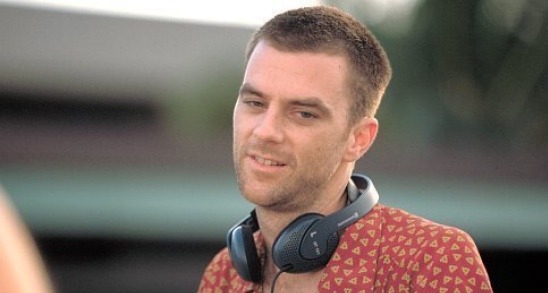 In December of last year Paul Thomas Anderson started to reveal plans for his next feature, a script tentatively titled The Master which follows a man who creates a 'faith-based organization' that blossoms into an empire in the 1950s — a not so thinly disguised Scientology tale.
Anderson quickly cast Philip Seymour Hoffman in the title role, and Jeremy Renner (Hurt Locker) had been eyeing the role of Freddie, the young man who becomes the Master's lieutenant before having second thoughts about the organization. Reese Witherspoon was in line to play Mary-Sue, wife of the title character (Hoffman) who "acts as his caretaker and vigilant lieutenant." The other primary female role is Elizabeth, daughter of Mary-Sue and the master. Amanda Seyfried, Emma Stone and Deborah Ann Woll were said to be in contention for the part.
The film was set up but not greenlit at Universal, but the studio passed. In a post-Green Zone world, the studio was not interested in funding the film's $35 million price tag. Anderson has been searching for new financing, but last we heard that Renner was close to signing a deal to appear in The Avengers as the hero Hawkeye, which might present a schedule conflict which could prevent him from appearing in The Master. And we haven't heard anything about PTA's scientology film since June, which wasn't a good sign. But today we have an update, and it's looking good.
PTA fansite Cigarettes and Red Vines caught up with Anderson on Thursday night at Fred Armisen's show at the Largo in Los Angeles, and has the following bit of news:
"we can exclusively tell you, despite everything else circulating the net (and hopefully without getting in trouble) that it sounds like The Master is set to shoot sometime next month. More details about things hopefully soon."
So it sounds like PTA might have found funding somewhere. I'm hoping an artist friendly studio like Fox Searchlight or Warner Bros stepped up and took a chance. I'm sure we'll see a trade break on the news when it becomes official.