Disney Offers Buy-One-Get-One-Free Tickets For Sorcerer's Apprentice, But Will It Drive More Interest In The Movie?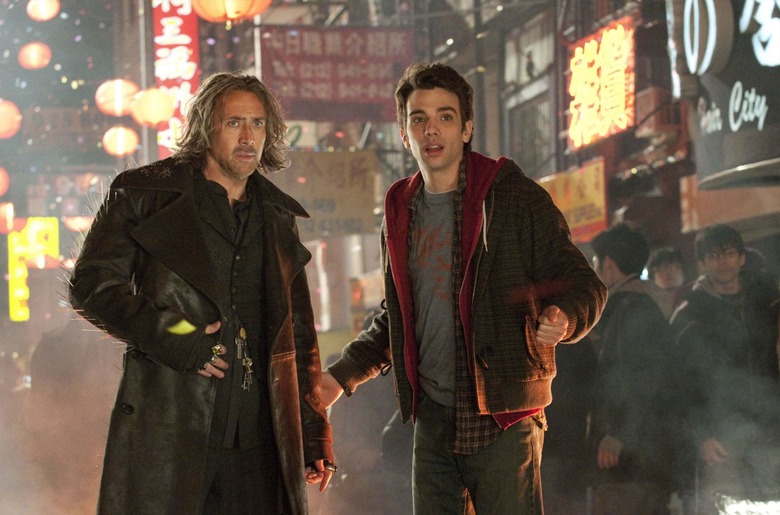 I was pleasantly surprised this morning when I was doing my daily deal-hunting and discovered a buy-one-get-one free deal for Sorcerer's Apprentice tickets. At first I thought it was a Fandango promotion, seeing as how Apprentice is one of Disney's tentpole releases this summer. Why on earth would they be giving away free tickets on a massive scale for the film's opening weekend? But the deal is indeed an official Disney-Fandango partnership, as Disney's Twitter account confirmed this morning. Hit the jump for more details on a deal that some marketing executives are calling "highly unusual."
First, here's how you take advantage of the deal: Go to fandango.com, select a theater/showing, buy two tickets, and enter the promotional code APPRENTICE. You should get one of the tickets for free, although the deal is only good as long as supplies last. Take someone special to the newest Nicolas Cage film this weekend and feel better in the knowledge that their ticket was free.
The LATimes has an interesting write-up on the deal that reveals that tracking on the film is showing it will likely gross a lackluster $30 to $35 million this weekend, despite a $150 million budget. If so, it will be another one of Jerry Bruckheimer's second production this summer to have underperformed (the first being Prince of Persia, which still hasn't reached $100 million domestically, but is doing good business overseas).
It's an interesting gambit for Disney, and the article brings up a good point: The deal might help build positive buzz, but it might also end up costing Disney in the form of tickets that people would have paid for anyway, but didn't have to anymore due to the deal.
So, let me put the question to you guys: With this buy-one-get-one-free deal in place, are you more likely to see Sorcerer's Apprentice this weekend? Would you have seen it/purchased a ticket anyway?