John Hawkes Joins Steven Soderbergh's Contagion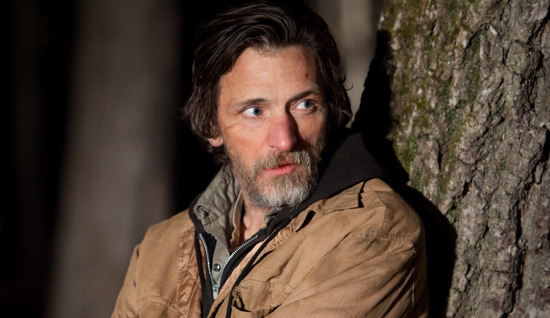 Briefly: This is the sort of short news that might usually be dropped into an aggregate Casting Notes piece, but after seeing Winter's Bone this weekend I'm too high on John Hawkes to sideline him like that. Hawkes is a magnificent presence in Winter's Bone, contributing a great deal to one of the year's best films.
So I'm excited that he'll now be a part of Steven Soderbergh's Contagion, the "ensemble piece about the spread of a H1N1-type disease on an international scale." (via Movieweb.) He'll work alongside  Matt Damon, Kate Winslet, Marion Cotillard, Laurence Fishburne, Gwyneth Paltrow and Jude Law. Quite a cast, but I have no doubt that Hawkes can stand shoulder to shoulder with all of them.
If you haven't seen Winter's Bone, you should still know Hawkes from Deadwood, Eastbound & Down, Lost or Me, You and Everyone We Know. He's one of the best character actors working. Please catch Winter's Bone (trailer here) if it's playing in your town, and hopefully you'll find it to be the antidote to a pretty crappy summer movie season. And you'll probably end up anticipating Hawkes appearances in movies like Contagion even more.