New Posters: The Walking Dead Comic Con Teaser And A Bruce Willis Character Sheet For Red

Eventually, AMC will release something for The Walking Dead that I think doesn't look great, but it hasn't happened yet. There's a good piece of art to promote the show's debut at Comic Con, which you can see in part above, from IGN.
See the whole image after the break, along with the first character poster from Red.
As promised, the SDCC teaser for The Walking Dead: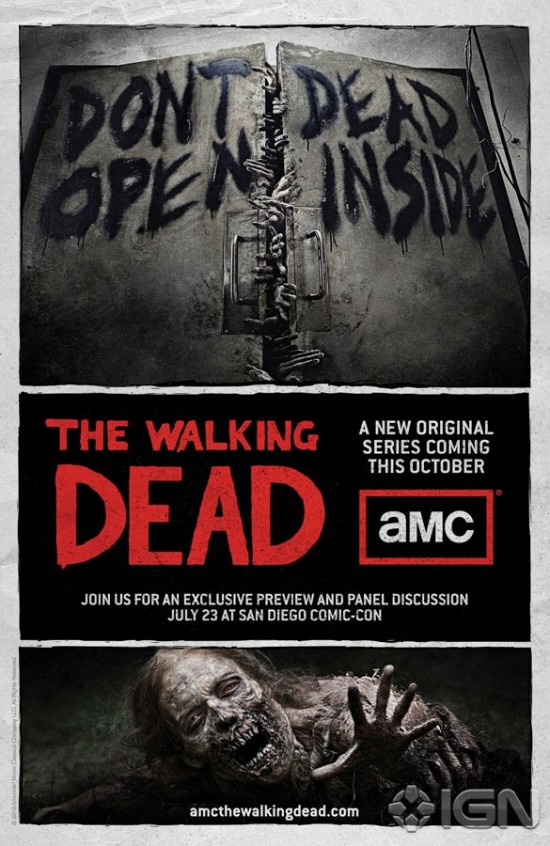 The show, with a pilot directed by Frank Darabont, tells the story of the weeks and months that follow a pandemic zombie apocalypse. County Sheriff Rick Grimes (Andrew Lincoln) travels with his family and a small group of survivors, constantly in search of a safe and secure home. But the constant pressure of fighting off death on a daily basis takes a heavy toll, sending many to the lowest depths of human cruelty.
Meanwhile, here's the first character poster for Red. The trailer was fun, and I'm looking forward to the Helen Mirren character poster, even though, based on this design, I don't expect it to be terribly exciting.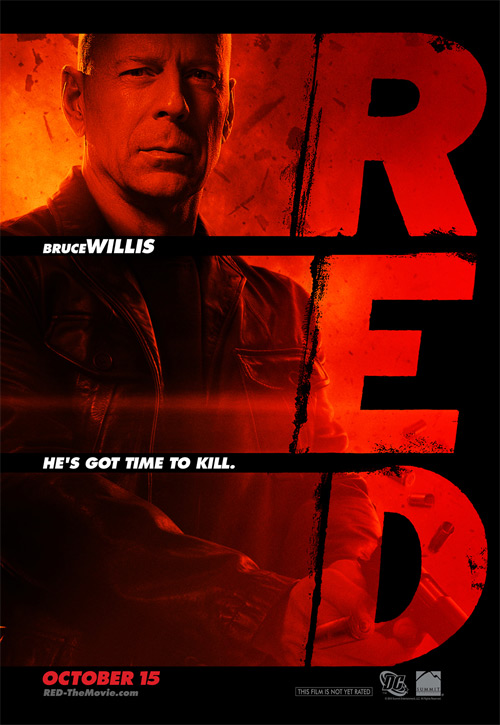 I haven't read the comic, but there's been a lot of grumbling about how the film looks nothing like it. I can understand why fans would be put off by that, but I found the trailer entertaining enough that I'm still on board.
Frank, Joe, Marvin, and Victoria used to be the CIA's top agents — but the secrets they know just made them the Agency's top targets. Now framed for assassination, they must use all of their collective cunning, experience and teamwork to stay one step ahead of their deadly pursuers and stay alive. To stop the operation, the team embarks on an impossible, cross-country mission to break into the top-secret CIA headquarters, where they will uncover one of the biggest conspiracies and cover-ups in government history.
Summit will open Red, which stars Bruce Willis, Mary-Louise Parker, Helen Mirren, Morgan Freeman, John Malkovich, Karl Urban, Brian Cox, Richard Dreyfuss, Ernest Borgnine, Julian McMahon, and James Remar on October 15.