Transformers Producer Lorenzo Di Bonaventura Buys Action/Comedy Pitch Based On The Hunchback Of Notre Dame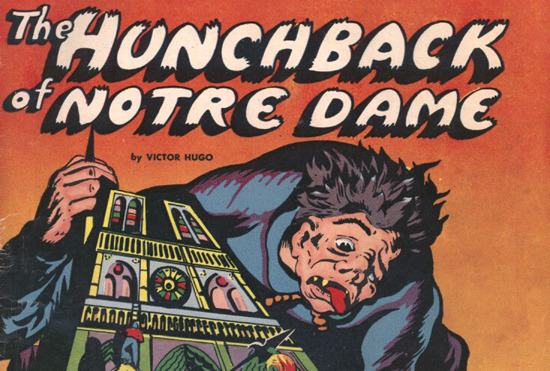 With the recent fixation on making big budget action-oriented versions of classic stories and characters like Sherlock Holmes, the Three Musketeers and Don Quixote, it should come as no surprise that one more classic has fallen into the studio mill.
Paramount has bought a pitch by Willie Block and Jake Emanuel that jumps off from the story of the Hunchback of Notre Dame. See, the great thing about these adaptations is that nobody reads anymore, but they do recognize classic titles like this one. So it's an easy goldmine. What will the potential film entail? If you've seen one of the Pirates films, or Sherlock Holmes, you should already be able to predict it.
THR says that Block and Emanuel have mixed their own original ideas with the framework of the Hunchback story to create a film that's in the vein of the Pirates of the Caribbean movies. No real story details are out yet, but the film will be assembled at Paramount by Lorenzo di Bonaventura, so that should give you a very good idea of what to expect. In short: big and broad. (He produced the Transformers films, GI Joe: The Rise of Cobra and Salt, among others.)
And despite my sarcasm a few paragraphs ago, I know that people do still read — a good many people are quite well-read, in fact. Which only fuels my disappointment that this is the way the classics are coming back to screens. Not that totally dry, overly serious adaptations are the way to go, but these stories have endured for hundreds of years because they are powerful enough to do so. We'll always see reinventions, but I'd like a wave of genuine, non-ironic takes on the adventure and gothic classics.
Victor Hugo's original novel, published in 1831, begins in 1482, when the hunchbacked bell-ringer at Notre Dame, Quasimodo, is crowned King of the Fools. He and his father, Frollo, both fall for the beautiful Gypsy Esmeralda, which kicks off a strange mix of adventure and romance as Frollo's base instincts get the better of him and Quasimodo attempts to save Esmeralda from several terrible situations.