Movie Trailer: 'Welcome To The Rileys,' Starring Kristen Stewart And James Gandolfini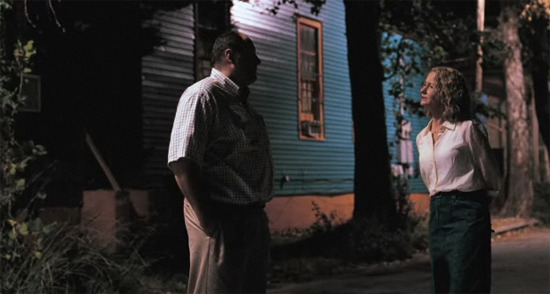 Jake Scott, son of Ridley, has directed a new feature, Welcome to the Rileys, starring James Gandolfini, Kristen Stewart and Melissa Leo. The film debuted at Sundance, where it did relatively well and was picked up by Apparition. Bit of trouble there, though, as Apparition has been undergoing some restructuring. Just a couple weeks ago Welcome to the Rileys moved over to Samuel Goldwyn, and the company already has a trailer out for the film.
The big notices for the film out of Sundance and other festivals were that James Gandolfini and Melissa Leo are fantastic, and it isn't difficult to see how that might be the case. They certainly light up the trailer, even when the material is dour.
As for Kristen Stewart, the part certainly seems like it's a slight reach beyond the land of Twilight, something I'm sure she's eager to have. But while I'm sure the differences are significant, to many it might not seem like so much of a reach from playing Joan Jett in The Runaways. More to the point, what we see in the trailer here looks like a vague modulation of her basic approach. Hope it goes beyond that, but the reviews out of festivals aren't super encouraging.
The synopsis follows; Apparition had the film set for a November 5 opening, and Samuel Goldwyn seems to have the film in the same slot. Head to Yahoo to see the trailer in HD.
A couple driven apart by the death of their daughter are brought back together when they meet a troubled young woman.