Machete Movie Trailer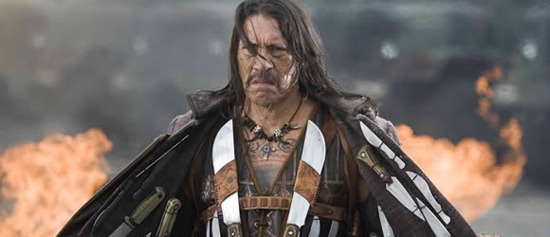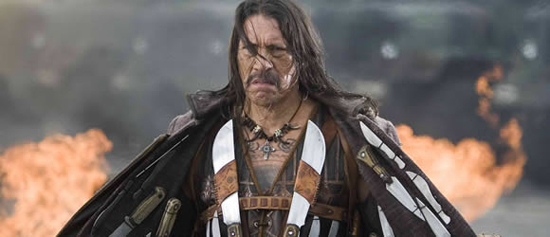 A couple months back, we got a sneak preview of Robert Rodriguez's Machete thanks to an a special "illegal" movie trailer released online for Cinco De Mayo. The real movie trailer is attached to the Rober Rodriguez-produced Predators, which hits theaters this weekend. But you don't have to head to your local multiplex to see the new trailer, as it is now online and embedded after the jump.
I actually prefer the original Grindhouse faux trailer to the real full length trailer. Which ius strange since the real trailer features a bunch of big stars and a much bigger budget (estimated at $20 million). I think it might be that I just prefer the retro scratch-filled version. That said, the movie still looks like a bad-ass b-movie with an interesting cast.Watch the trailer now below.
Trailer thanks to IGN.
Rodriguez wrote the script and co-directed the movie with his longtime editor Ethan Maniquis. The action/exploitation film follows Danny Trejo as a badass Mexican out to mess with The Man. "An ex-Federale with a gift for wielding a blade, who hides out as a day laborer, who is double-crossed by a corrupt state senator." Robert De Niro, Steven Seagal, Don Johnson, Jessica Alba, Cheech Marin, Michelle Rodriguez, Lindsay Lohan, and Jeff Fahey co-star.
20th Century Fox is releasing the film on September 3rd 2010, aka Labor Day Weekend.