Casting Notes: Two Films For Daniel Brühl; Hardy, Craig, McGregor And Bloom Reportedly Vying For 'The Sweeney'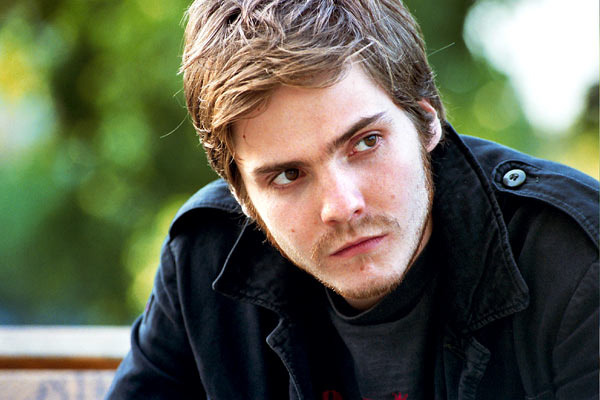 In the wake of Inglourious Basterds, Daniel Brühl hasn't been nearly as speedy in booking new roles as other breakouts like Christoph Waltz and Michael Fassbender. That might be in part because those two actors overshadowed him slightly, but Brühl's turn as a German sniper hero was certainly impressive, and a linchpin of the film.
Now he's got two new projects booked. Details on those, plus tales of four great actors vying for the lead in The Sweeney, after the break.
ONTD, via The Playlist, reports that Brühl will play a teacher who brought soccer to Germany (ideal timing to announce that) and will also be the lead in Canal.
The soccer film, Der Ganz Grosse Traum des Konrad Koch, is directed by newcomer Sebastian Grobler, and is described as such: "Loosely based on real events, the film is a "Dead Poet's Society" style tale of an English teacher who takes up a position at a strict, German school in 1874. The unorthodox Koch captures his pupils' imagination by teaching them the strange English game of "football.""
And in Canal, he'll join Maria De Medeiros and Pilar Andres under the direction of Sebastian Mantilla. No further word on that one.
The Sweeney, meanwhile, is looking to be back on track. In development for some time, the adaptation of a '70s UK crime drama was once nearly set to go at Fox Searchlight with Ray Winstone and Michael Fassbender. That version was killed for fear of a lack of star power. (Which might look like a big mistake within a year.)
Ray Winstone remains attached to play Detective Inspector George Carter, but now Thomas Hardy, Daniel Craig, Ewan McGregor and Orlando Bloom have all reportedly expressed interest in playing Carter's partner, and the lead character, Detective Inspector Jack Regan. If it is truly star power they're after, Craig is obviously the go-to, especially with Bond on ice. Hardy is in a position much like that of Fassbender: poised to really break out into the mainstream, but not there yet. Bloom is struggling to find the post-Pirates stage of his career, and McGregor just isn't a box office draw, as much as I might like him. (Sometimes.) [OneIndia, via Dark Horizons]
The original series is synopsized thus:
The Flying Squad, an elite branch of London's police force, takes on organized crime in this gritty cop show from the United Kingdom. Detective Inspector Jack Regan (John Thaw) is willing to do whatever it takes to bring down the bad guys, but his approach often rankles his by-the-book partner, George Carter (Dennis Waterman). The groundbreaking 1970s series sees the two heading a team that often goes undercover in England's dangerous underworld.