A Look At What Joss Whedon's Wonder Woman Might Have Looked Like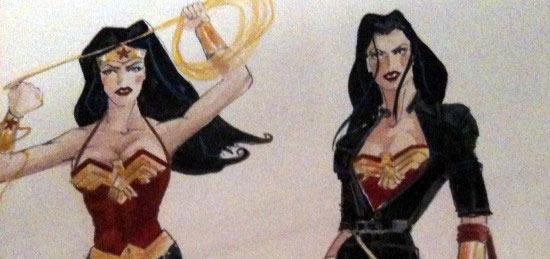 Joss Whedon will get the chance to prove if he has what it takes to helm a big-budget comic book movie with the highly anticipated The Avengers (which is set to release on May 4, 2012), but it won't be the first time he's tried to tackle a major comic book property for the big screen. Not only did he do a rewrite of the script for X-Men (which was unused, save for two lines), but three years ago, he was hard at work on a script for Wonder Woman, when Warner Bros.—unsatisfied with his work—booted him off the project.
Now, we have a small glimpse into what Whedon's take on Wonder Woman might've been like. Check out the photos after the break.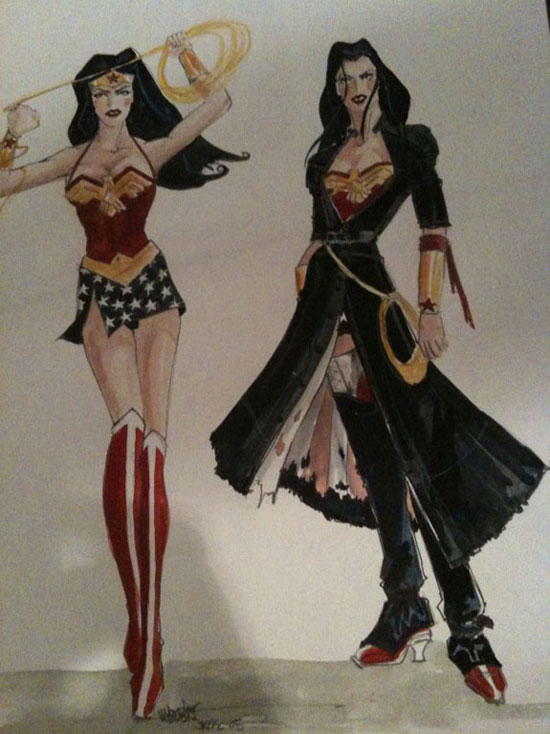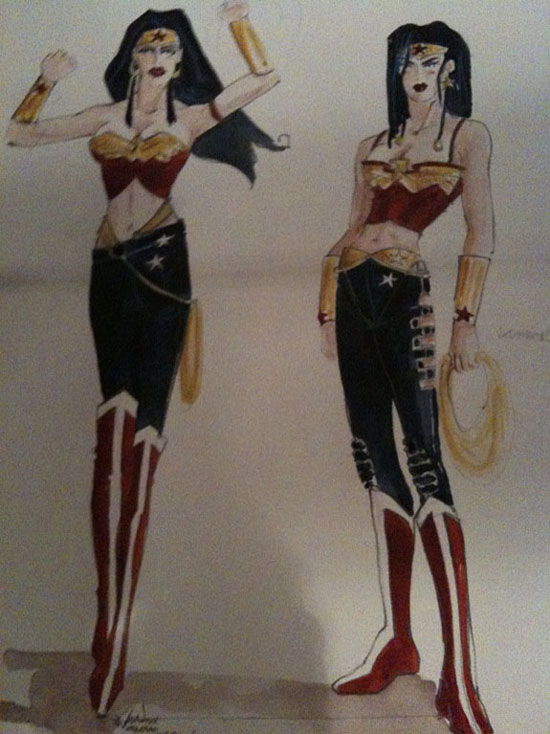 These pieces of concept art were shared via Twitter by Shawna Trpcic, a designer who's previously worked with Whedon on Angel, Firefly, Serenity and Dollhouse. Seeing as how that covers every TV & film project Whedon has done in the past ten years, it isn't a stretch to assume Trpcic would've also aided him on Wonder Woman, had that project actually made it past the scripting stage. Consider these a pics a potential answer to a "What if?" scenario, demonstrating the sort of visual style Whedon could've brought to Wonder Woman.
Despite not having an attachment to the Wonder Woman comics, I've always thought Whedon was the perfect man to try his hand at the material. Between Buffy the Vampire Slayer and Dollhouse, he's proven himself very capable of creating strong, intelligent, self-reliant and complex female characters—something that the most Hollywood productions sadly lack. Wonder Woman could be a great movie heroine, but I think they would need to lose the dated style of her costume. She looks too much like she's about to walk a parade, or perform at a USO show. Trpcic's approach looks like a step in the right direction, though she appears to have an affinity for trench coats. Note the similarity to one of Eliza Dushku's costumes in Dollhouse.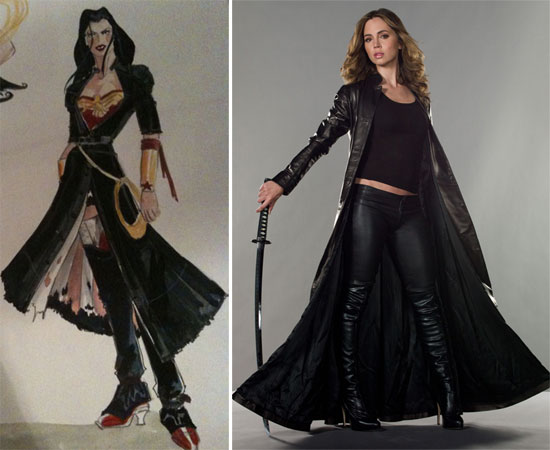 Also, MTV points out that Trpcic's designs are curiously similar to the recently unveiled new costume for the comics. It's probably a coincidence, mind you, but it does show how there are so many ways a modern take on Wonder Woman can look without outright abandoning the basic patterns and color scheme of the original costume. It'll be interesting to see how closely these designs resemble the final design of the Whedon-less Wonder Woman movie, which is still currently in development, though not much about it is known.