Jeremy Irons Joins The Cast Of Margin Call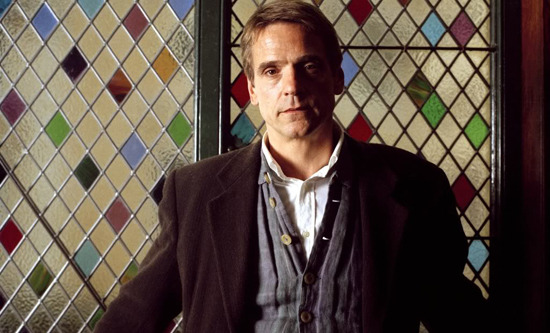 The financial drama Margin Call, which started shooting a couple of weeks ago in New York City, has assembled quite the all-star cast. The latest addition to writer/director J.C. Chandor's picture is Jeremy Irons. What started off sounding like a so-so film that is being made quickly to jump in on the very topical financial crisis now has such line-up of talent that it could be impossible to ignore. Very curious to see a trailer, but for now we've just got the info on the whole cast breakdown.
According to Deadline, Irons plays the chief exec of a financial firm, which likely makes him the top dog among the collection of "eight people at a prominent investment bank in a tumultuous 24-hour period during the early stages of the financial crisis."
As we've previously known, Demi Moore is "the chief risk management officer" of the financial firm. Simon Baker is "a ruthless, high-powered securities broker who oversees  the characters played by Kevin Spacey, Stanley Tucci and Zachary Quinto and drives his colleagues to win by any means necessary." Paul Bettany plays a top-tier trader.
Penn Badgley is also in the cast, and we'd heard that Carla Gugino was a part of the film, too.
And, to reiterate the basics behind the film's title, Margin Call the title of the film refers to one of the facets of margin trading, which is basically buying stock and/or securities partially with money borrowed from a broker. A buyer deposits money into a margin account, and can then borrow up to 50% of the value of securities to be purchased. If you'd bought on margin and then the value of the purchased securities fell, you'd face a margin call, which requires either depositing more money into the account, or selling assets to cover the shortfall. When this happens on a large scale, things get ugly: it's financial horror.