WETA Announces Work On Mad Max: Fury Road, But (Rumor Time!) Is The Shoot Delayed?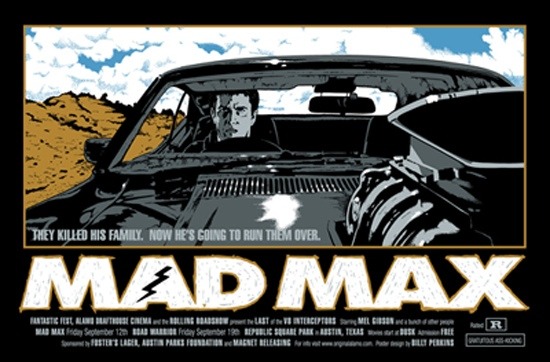 Last week the big news on the Mad Max franchise was that the new film, Fury Road, wouldn't be the only new film. A pair of reports said that series director George Miller is prepping two films to be shot back to back: Fury Road and the follow-up, reportedly called Mad Max: Furiosa.
Now we've got an announcement from WETA about the company's involvement in the films (hooray) and an unsubstantiated report that the process of creating two films might delay the production. Wait, what?
First up, WETA. I'll just do to the company's official statement, as I can't really say it any better:
We're thrilled to announce our involvement with Mad Max: Fury Road, a long-awaited continuation of the Mad Max suite, the last installment of which, Mad Max Beyond Thunderdome, premiered 25 years ago. As with previous Mad Max movies, George Miller is the director and Weta is very excited to be working with George on conceptual design, Specialty Make-Up FX, Costume and Dummies. The movie is currently scheduled for a 2012 release.
But when will the film(s) shoot? Star Tom Hardy recently said that he was about to go to Australia for a couple months of training, followed by seven to nine months of shooting. But The Australian ('The Heart of the Nation') says the decision to make two films instead of one is pushing the shoot until February.
Cast, crew, agents and film service companies are awaiting official confirmation this week...The reason for the postponement is unknown, although recent internet reports indicate that director George Miller is overseeing the shooting of not one but two Mad Max films from the same production. It is believed this development has caused some screenwriting and casting problems...The office of the film's production company, Kennedy Miller Mitchell, would not confirm or deny the postponement from an expected November start date to next year.
So, that's pretty unsubstantiated. No credited sources, etc, so let's accordingly go with that as a rumor for now.