Is James Bond Finally Defeated, Or Are Reports Of His Death Slightly Exaggerated?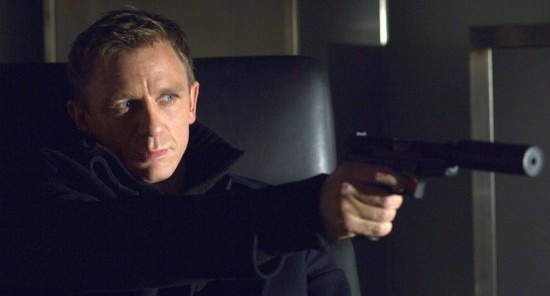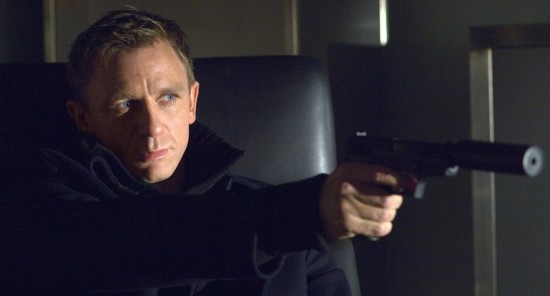 What's the difference between 'suspended indefinitely' and officially dead? When it comes to James Bond and the planned twenty-third movie featuring the character, it can be difficult to tell. We've known for months that EON Productions had suspended development on the film thanks to MGM's financial troubles, but now there's a report circulating that the film is officially dead. But is it really?
To be honest, I'm not really certain that things are any different now with the twenty-third James Bond film than they were a couple months back when EON Productions said that development on the film had been posponed indefinitely.
Harry at AICN has a non-sourced report that the film is dead, but beyond that all we've got from EON is a new statement given to the UK tabloid The Mirror:
We do not know when development will resume and cannot comment further at this stage.
Which sounds to me like a statement that means exactly the same thing as what we last heard from the company, which was:
Due to the continuing uncertainty surrounding the future of MGM and the failure to close a sale of the studio, we have suspended development on 'Bond 23? indefinitely. We do not know when development will resume and do not have a date for the release of 'Bond 23.'
The Mirror bolsters its account with statements from a 'glum insider' who says "Members of the production crew have been told the Bond film has been canned...There is a lot of bad feeling as a lot of time, money and hard work has already gone into this." But this is the Mirror, so that 'insider' could be just about anyone, including someone who happened to be inside a building when the statement was given. Not really to be trusted, the Mirror.
So what's really different now? Besides the fact that a couple of months have passed with no improvement for MGM, not much.
Bottom line: MGM remains strapped and Bond remains on hold. Until MGM's situation is resolved or the Bond rights are sold, nothing is going to happen. From all accounts, it sounds as if EON would like nothing more to be free of MGM so that a new Bond film can actually get made. Is Sam Mendes off the project? Like many of the people attached to The Hobbit, he can't wait around forever, so I wouldn't be surprised. But at this point, without more official comment, either from EON or Mendes, this news is really just a repeat of what we've already known.