Casting Notes: Virginia Madsen In Red Riding Hood; Javier Bardem Guests On Glee; Gina Gershon, Danny Glover And Robert Patrick In Five Minarets In New York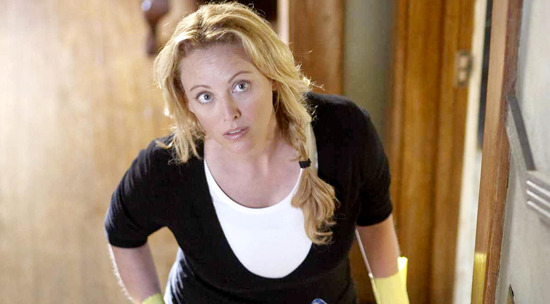 Virginia Madsen is the latest recruit for Catherine Hardwicke's medieval thriller Red Riding Hood, which is shooting in Vancouver. The script by David Leslie Johnson sets a wildly altered version of the Little Red Riding Hood story in a medieval village beset by a werewolf. Amanda Seyfried, Lukas Haas, Shiloh Fernandez, Julie Christie and Gary Oldman round out the impressive cast. Madsen will play the mother of the lead character, played by Seyfried. [Variety]
After the break, Javier Bardem makes an unlikely musical guest star, and the indie drama Five Minarets in New York casts up.
Glee has had a few big-name guest stars (Neil Patrick Harris, Kristin Chenoweth) but none with the power of Javier Bardem, who is now reportedly set to appear in the show's second season. Where'd that idea come from? Bardem, according to EW, which says the actor pitched the guest spot idea to Glee creator Ryan Murphy, who also happens to be Bardem's director in Eat Pray Love.
Bardem would be "a rock star who befriends Artie (Kevin McHale)." The kicker, from Bardem by way of EW, is that the actor says "We're going to rock the house...We're going to do some heavy metal — Spanish heavy metal, which is the worst."
Turkish writer/director Mahsun Kirmizigul, who directed Turkey's foreign Oscar submission I Saw the Sun, is making the transition to English-language films with Five Minarets in New York, an indie starring Gina Gershon as "Maria, the wife of a Turkish scholar who is arrested by federal authorities after being wrongfully accused of a crime." Danny Glover and Robert Patrick will also appear in the film, which sounds (as much as I hate to use the term, which has been positively abused) like it has a certain Hitchcockian angle. [THR]