Jude Law Offers Brief Hugo Cabret Info, Teases Sherlock Holmes 2 Shoot Date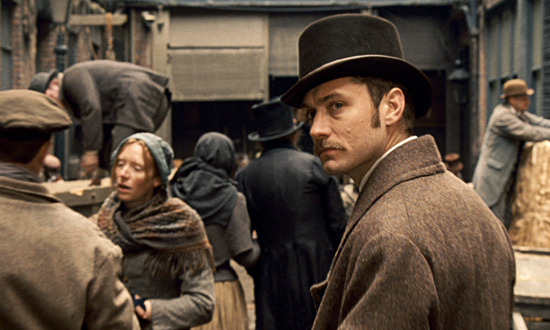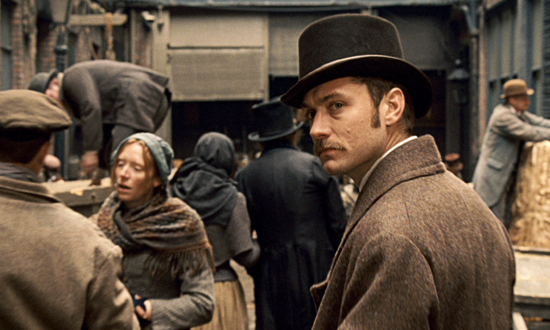 Briefly: I was surprised to see Jude Law's name pop up in the late-breaking cast list for Martin Scorsese's Hugo Cabret, which has just begun filming in 3D. Possible spoiler: Now we know that Law plays the father of Hugo Cabret (Asa Butterfield), which, given that the story is about Hugo being an orphan stranded in a train station, probably means it's a rather small role. Too bad about that, but there is no shortage of other talent in the film.
After Hugo Cabret, Law has two more films lined up: Sherlock Holmes 2 and the Steven Soderbergh thriller Contagion. Law says that Sherlock 2 could well shoot this fall. "It looks likely that we're going to shoot the second Sherlock Holmes in October," he told Empire. The Soderberg film would go after that. For what it's worth, Law described the Soderberg film in almost exactly the same terms we've heard used before ("It's an ensemble piece about the spread of a H1N1-type disease on an international scale.") so not a lot of new info there.