New Poster And Trailer For Harry Potter And The Deathly Hallows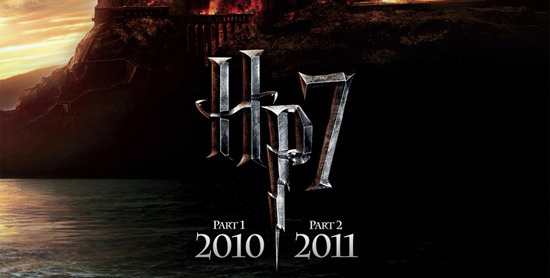 The full trailer for Harry Potter and the Deathly Hallows hit just a few days ago, and sent echoes of wild approval across the 'net. But one trailer isn't enough for the week, so let's walk into the holiday weekend having watched another trailer for the seventh Harry Potter film. In addition, there's a really tasty teaser poster to enjoy as a bonus.
The new trailer comes via the Lego Harry Potter video game. (Seriously.) There are three new bits of footage in this edit, so even if you've watched the recent full-length trailer, there might be reason to spend two minutes with this one. And because it was on a game disc and not released to theaters as a green-band trailer, it even comes complete with Hermione's bloody hand.
Love the ominous poster, too, even if the placement of the abbreviated title makes it look like a weird teaser for a gaming PC from Hewlett-Packard. I liked the way WB placed the abbreviated title when they made a teaser poster for the last film — it let the image dominate, but still got the point across. Nitpicking, though. As posters go, especially of late, I dig this one.
(And, as some have mentioned on Twitter, this general design may be a specific reference to one of the first posters for the original film in the series.)
The first part of Harry Potter and the Deathly Hallows will hit theaters on November 19th 2010, and the second part of Harry Potter and the Deathly Hallows will be released on July 15th, 2011.