More Turbulence For Distributor Apparition; What Does This Mean For Terrence Malick's 'Tree Of Life'?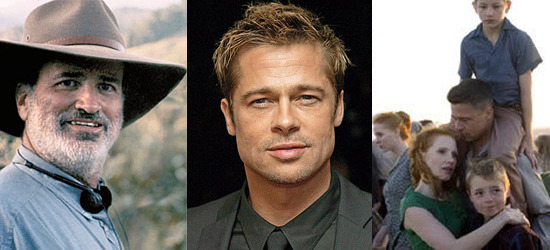 Things change fast. A year ago, the young distributor Apparition looked like one of the most promising new kids on the block. It came out of the gate with a varied, ambitious lineup of interesting films, anchored by Terrence Malick's forthcoming Tree of Life. But in a tough market only a few had commercial potential. Among those that did have potential, films like The Runaways failed to reach an audience. The company struggled in a few ways, and just before Cannes co-founder Bob Berney abruptly resigned.
Apparition soldiers on under the direction of co-founder and financier Bill Pohlad, but at quite a price: 60% of the staff is being cut at the end of this week. And the company only has one significant film left to release: Tree of Life. So when will that time come?
Deadline has the rundown on the restructuring of the company, but the short form is that fifteen staffers are being let go on Friday, with severance. Tom Ortenberg, ex- of Lionsgate, has been brought in to consult and help move the company forward.
Apparition had previously made a deal with Sony Pictures Worldwide Acquisitions Group to release Welcome to the Rileys, the Sundance entry starring Kristen Stewart, but recently Pohlad gave up rights to the film, and SPWAG took that it to Samuel Goldwyn. That leaves Apparition with Tree of Life.
That's a big asset, but we don't know when the film will actually be seen. There have been reports of test screenings and that, after months of tinkering, Terrence Malick is nearly done with the final version. Ortenberg is going to be taking point on the release plan, says Anne Thompson, and the plan is to open the picture at the end of the year. But it isn't difficult to be suspicious about any release date for that film, given that several release windows have been proposed and then scuttled. And in a different report, Anne Thompson relates that Malick isn't making any commitments to have the film bow at the Venice Film Festival, where it has been assumed to premiere.