Hermione's Bloody Hand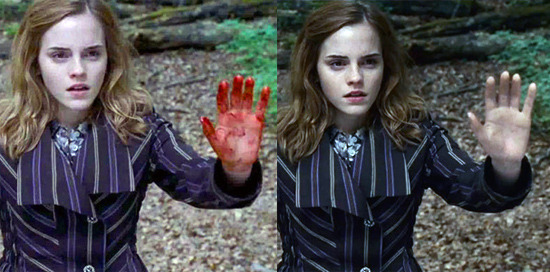 MuggleNet noticed something suspicious about a shot from the latest trailer for Harry Potter and the Deathly Hallows. The shot features Hermione has her wand in hand. While the shot of Emma Watson's blood covered hands was included on the Half-Blood Prince DVD, Warner Bros has cleaned up the clip for the theatrical trailer. This is likely due to the MPAA's strict restrictions against blood in green band trailers. If so, this wouldn't be the first time that a movie studio has digitally altered a movie trailer to get MPAA approval — many others have. Zack Snyder was forced to replace a gun with a walkie talkie in one of the Watchmen movie trailers. Check out the full photo comparison, after the jump.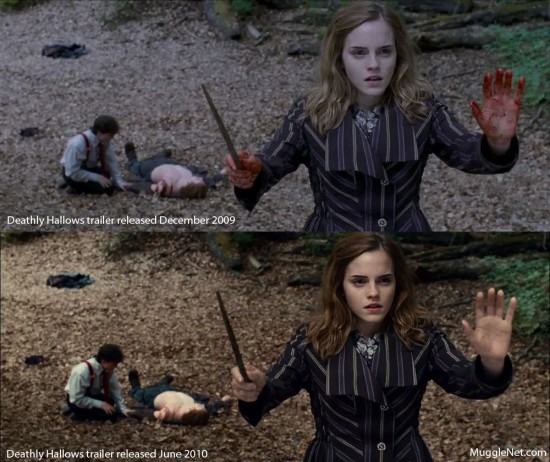 Thanks to /Film reader Andy H for the tip.