Paranormal Activity 2 Movie Trailer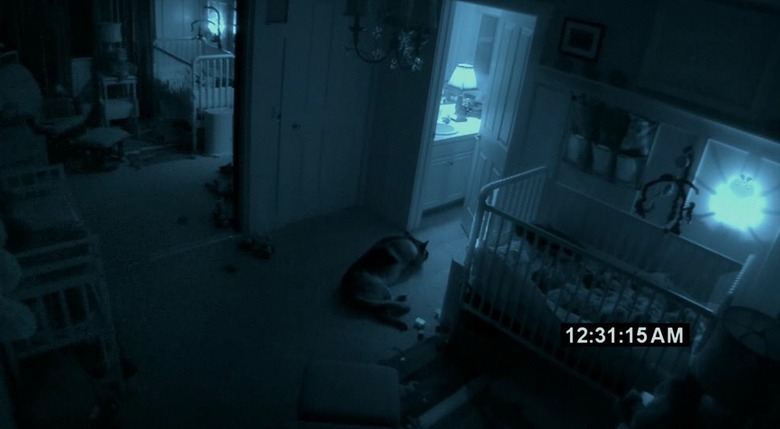 The first teaser trailer for Paranormal Activity 2, which is attached to The Twilight Saga: Eclipse, is now online and embedded after the jump. The trailer begins where the last film ended (so if you haven't seen the first movie, prepare to be spoiled). While I admired the low budget minimalistic effort of the original, this just seems like a cash grab follow-up. Watch the trailer now and leave your thoughts in the comments below.
Update: /Film reader Tim M sends along the following observation:
I'm sure you've already figured this out or have seen it, but I thought I'd share it since I figured it out myself. So the kid in the reflection and not in the crib caught my attention and then I saw the writing in the reflection. So I thought I'd share. maybe you'd like to use this picture or something. i don't know. it's whatever.
See screencap below: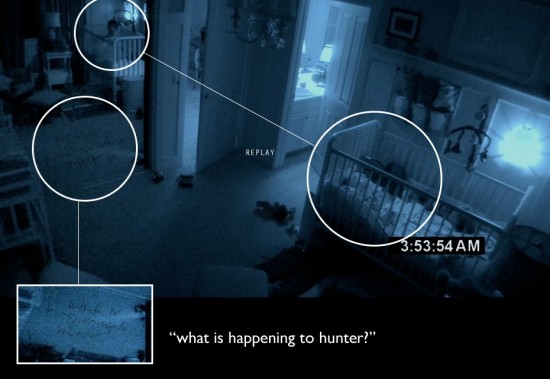 Tod 'Kip' Williams (The Door in the Floor) is directing the movie, and shooting began recently. The script is by Michael Perry. Oren Peli is producing; Akiva Goldsman is executive producer. Paramount Pictures has yet to confirm any cast members, although we expect the film to consist of mostly unknowns. The film is set to hit theaters on October 22nd 2010.