Final Destination 5 Gets Renamed 5NAL DESTINATION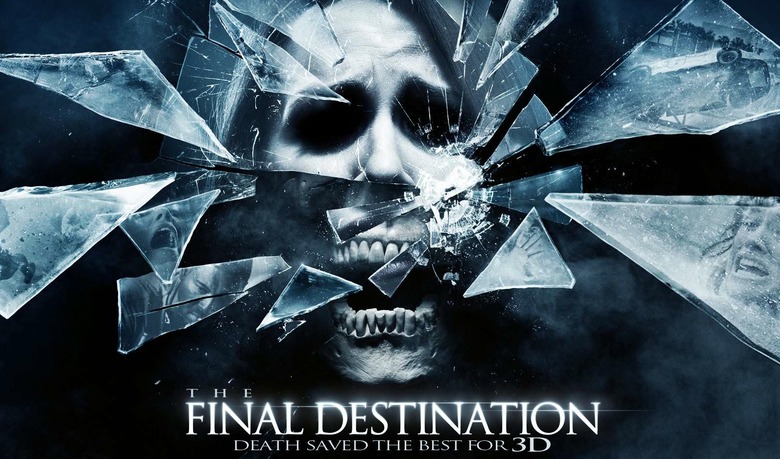 In one of the worst title changes of the last few years, Warner Bros has apparently decided to change the title of the fifth Final Destination movie from Final Destination 5 to 5nal Destination. What do you think?
I guess it isn't quite as bas as the Fast and the Furious sequel title 2 Fast 2 Furious, right? Also, Bloody Disgusting has learned that the opening of the movie will involve.... (highlight the invisotext to reveal possible spoilers) the collapse of a suspension bridge. Sounds like it might be full of possible chain reaction cinematic deaths.
The 3D sequel will be helmed by James Cameron protege Steven Quale. Quale is a long time associate of James Cameron, recruited out of USC film school by Cameron, beginning his career as a production assistant on The Abyss. He continued as a special projects coordinator on Terminator 2: Judgement Day and True Lies. Quale later made his second unit directorial debut on Titanic, and has credits have since included The Adventures of Rocky & Bullwinkle, The Haunted Mansion, and Avatar (where he also functioned as a visual effects supervisor. He also directed the Cameron-produced IMAX documentary Aliens of the Deep. He also supposedly did some uncredited special effects work on some of the Cameron films. Seems like a logical choice.
Eric Heisserer (who wrote a draft of the new A Nightmare on Elm Street and The Thing remakes) is working on the script. 5nal Destination is scheduled to hit theaters on August 26th, 2011.