Spider-Man Screen Tests Under Review At Sony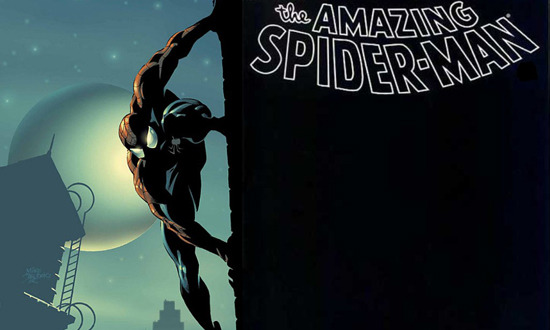 This is a pretty small update to the story about the casting of Sony's upcoming Spider-Man, to be directed in 3D by Marc Webb. We've had one major leaked actor shortlist, which was later augmented with a couple more names. And despite rumors that Sony liked any given actor over the others, the casting process is ongoing.
A new report says that Sony has shot screen tests with most of the names on the list, and is still working with Webb to choose a lead so that the rest of the film can be cast around him.
Deadline lists the actors who have tested and are now actively being considered. Jamie Bell, Anton Yelchin, Aaron Johnson, Andrew Garfield, Alden Ehrenreich and Logan Lerman (whose name seemingly just can't be cut out of the Spider-Man talk, no matter what happens) have all tested.
That accounts for all the shortlist names but two: Frank Dillane and Josh Hutcherson. Dillane reportedly didn't test, because he plans to go to school at London's Royal Academy of Dramatic Art this coming fall. So he's probably out of the running. Hutcherson isn't mentioned at all by Deadline, so we don't know what his status is with Sony, but he'd always seemed like an outside chance due to other commitments. Just a week ago he said that he was still part of the mix for Spider-Man, but that the Journey to the Center of the Earth sequel would shoot in October, which likely conflicts directly with Spider-Man.
Also mentioned as being in the running, but possibly not having tested, is Michael Angarano, who is certainly in the same age bracket as the other actors, and is skilled. He also seems like an outside chance, but can't be ruled out yet.
Out of all these names, I still like Anton Yelchin. Alden Ehrenreich would also be a great choice, but one I don't expect the studio to go for. So: nothing has really changed; we're just a step or two forward in the process.