Casting Notes: Elias Koteas In Winnie; Jon Tenney In Green Lantern; Fred Ward In 30 Minutes Or Less; Jessica Chastain In The Help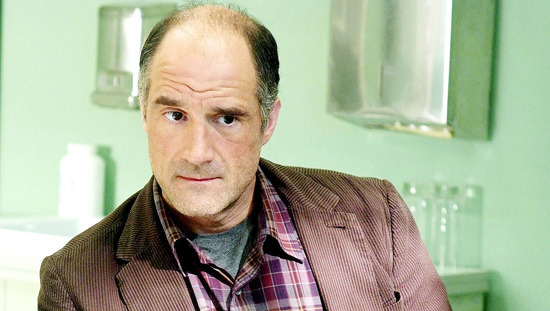 Elias Koteas has never been one of the more high-profile character actors out there, but he's always one of my favorites. (Not because of The Teenage Mutant Ninja Turtles, where he played Casey Jones, but for films like Crash and The Adjuster.) Directors like David Fincher and Martin Scorsese have started using Koteas, which has increased his profile, and now he's cast in Winnie, the biopic about Winnie Mandela.
He joins Terrence Howard and Jennifer Hudson, who play Nelson and Winnie Mandela. Koteas will be De Vries, "an overzealous officer in the apartheid police stage who rises in power and becomes intent on stopping Winnie and the black anti-apartheid activists from gaining power." So not a role that audiences will look kindly on, but a major role. I'll take it. [THR]
After the break, Green Lantern gets a dad and Fred Ward and Jessica Chastain book new roles.
Green Lantern is shooting now and set for release in almost exactly a year. Most of the cast has long been set, but the title character just got a father: Jon Tenney has been cast to play the pop of Hal Jordan (Ryan Reynolds) in the Martin Campbell movie. Not the most earthshaking news, perhaps, but for the week after father's day, we'll take it as vaguely appropriate. [Variety]Ruben 'Zombieland' Fleischer already has a good cast for his action comedy 30 Minutes or Less, and now he's added the reliable Fred Ward.
The film sees friends played by Jesse Eisenberg and Aziz Ansari who are conscripted by a couple of low-life criminals (Danny McBride and Nick Swanson) to undertake a bank robbery. Ward will play The Major, the domineering and verbally abusive ex-military father of McBride's character. Perfect casting there. [Reuters]
Jessica Chastain has a big upcoming role in Terrence Malick's Tree of Life, but we don't actually know when we'll see that film. Hell, she's just signed on to appear in the DreamWorks adaptation of Kathryn Stockett's novel The Help, and we might see that first.
In The Help Chastain will appear alongside Emma Stone, Viola Davis and Bryce Dallas Howard; she'll play " Celia Foote, an insecure Southern lady constantly trying to fit in with the high society women who reject her." The story follows Stone as a young writer who interviews a maid in Jackson, MS, played by Davis. [THR]