WTF: 'Little Obama' Trailer Promises A Karate Kid President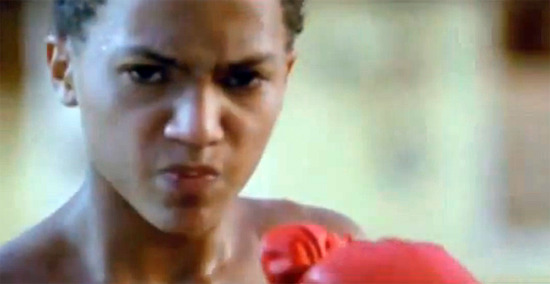 This doesn't quite top yesterday's WTF, the Sir Billi sizzle reel with an animated Sean Connery, but it comes pretty close. Little Obama is a film loosely (very loosely) based on the part of President Barack Obama's childhood spent in Indonesia. And it comes complete with sequences in which he's bullied by local kids, then trains up and becomes a man.
Damien Dematra directed the film, and also wrote the novel (not biography) upon which he based the movie. We see a teen Obama as he's arrived in Indonesia with his mom, but it evidently takes a while to fit in. So he trains with a Mr. Miyagi type, and plays some soccer. Hey, no reason not to cut the trailer with a few shots that can capitalize on the World Cup, right? (And does Obama's mom call him 'Barry' at one point? That's...awesome.)
The film premieres next week, on June 30, and then will open in other countries. (Note, please, that the film opens about two weeks after shooting finished. Who needs six months in post?) I wouldn't hold out hope for a US release, though.
[via The Wall St. Journal]