Fox Returns To Space: Options 'The Martian Chronicles,' Likely Buying 'Ion,' With Channing Tatum Attached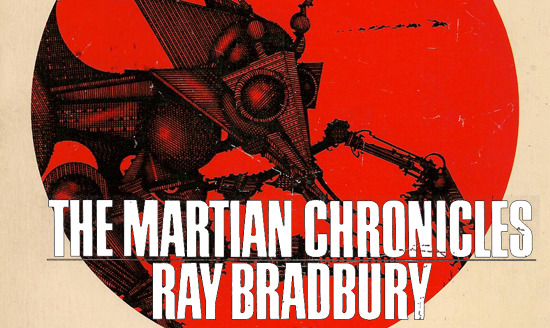 Suddenly, space sells. Two stories today have it that Fox is launching back into the outer reaches of space, thanks to the success of Avatar. In addition to developing the sequel to James Cameron's massively successful film, Fox 2000 is the lead contender to buy a spec called Ion, with Channing Tatum attached to star. Meanwhile, Fox-based producer John Davis has optioned Ray Bradbury's classic story collection The Martian Chronicles.
The LA Times reports only that Davis has bought the option — I'm honestly shocked that this option wasn't already tightly clutched by someone else. I don't know if a previous option holder just fell away, or if everyone else had assumed the rights were held and didn't actually check on it. Regardless, Davis now has a window to produce a film based on Bradbury's collection of short stories that describes the colonization of Mars by humans, and the inevitable conflict between human and martian that follows.
(Could the development accelerate or cease depending upon the success or lack thereof of Disney's John Carter of Mars? You bet.)
Meanwhile, THR says that Channing Tatum is now attached to a script called Ion, written by Will Dunn. Seeing Fox primed to work on a spec script like this one is notable enough, but the film also has Ridley and Tony Scott set to produce. The trade calls the film "a sci-fi romantic epic," which isn't terribly appealing.
But the logline — a man who travels to different Earths and dimensions in order to find his reincarnated lover — is more interesting. I envision a mix of Solaris, some classic pulp sci-fi images and, given that this is a Fox deal, no small amount of Avatar influence. Will it be 3D? Is that even a question?
The trade's angle on this buy is that Avatar is the driving force behind this development, so I wouldn't be surprised to see massive influence from Cameron's film. We've asked for sci-fi to return to studios, and now we've got it...(be careful what you wish for.)