Casting Notes: Pierce Brosnan And Son In Bonded; Toby Kebbell In The Veteran; Lukas Haas In Red Riding Hood; Walton Goggins In Cowboys & Aliens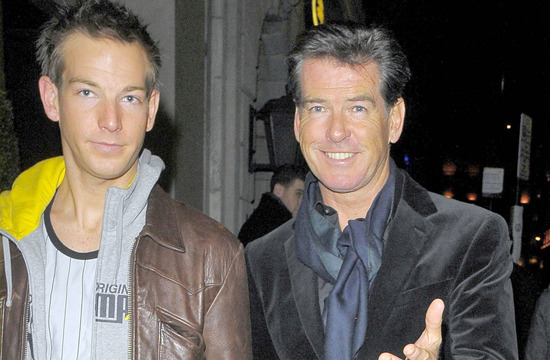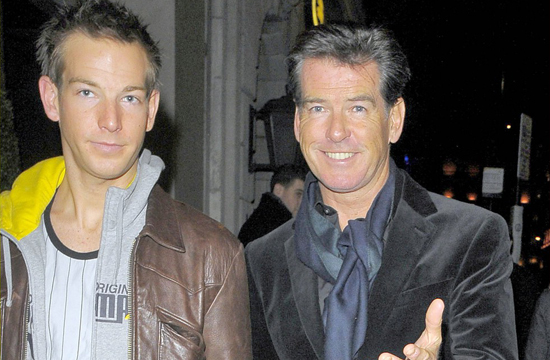 This isn't a gag: Pierce Brosnan and his son Sean Brosnan are teaming up to co-star in a film called Bonded, which will see them in an "Oliver Twist-esque" thriller based on a story that took place in California in the early '90s.
Mo Ramchandani directs and wrote the script about "a Mexican teenager called Jesus who, after the death of his mother, is sold by his father and smuggled into America, where he's forced to work as a bonded slave labourer in a Los Angeles sweatshop." There he befriends a young woman who is soon sold into sexual slavery, leading Jesus to attempt to rescue her. Both Brosnans will play cops. [The Wrap]
After the break, new roles for Toby Kebbell, Lukas Haas and Walton Goggins.
Toby Kebbell, one of my faves since Control, is joining (toplining?) The Veteran, a British indie about "a young soldier returning from Afghanistan targeted as a clandestine operative to monitor suspected terrorists in the U.K." Also in the film are Brian Cox, Ashley Thomas, Adi Bielski and Tom Brooke.Matthew Hope directs and scripted with SAS counter-terrorism specialist Robert Henry Craft and Adam Tysoe; the trade report says the film explores the link between the war on terror and the war on drugs. [THR]Catherine Hardwicke is in Vancouver working on Red Riding Hood, her follow-up to Twilight. (Formerly called The Girl With the Red Riding Hood, but I believe title has been officially shortened.)
The film, which is "set in a medieval village haunted by a werewolf," already stars Amanda Seyfried in the title role, with Shiloh Fernandez, Julie Christie and Gary Oldman supporting. Now Lukas Haas has joined to play the village priest. [Variety]
I'm always happy to see Walton Goggins (soon to be targeted by alien hunters in Predators) and now he'll work with Jon Favreau on Cowboys & Aliens, which is about to shoot.
The film also features Daniel Craig, Harrison Ford, Olivia Wilde, Paul Dano and Sam Rockwell, and while the whole high-concept idea that drives the picture isn't terribly interesting I like the cast a lot, and am interested to see what Favreau does when he gets Craig, Rockwell, Ford and Goggins in a room together. [Deadline]