Conan Screenwriters Hired To Pen Marvel's Dr. Strange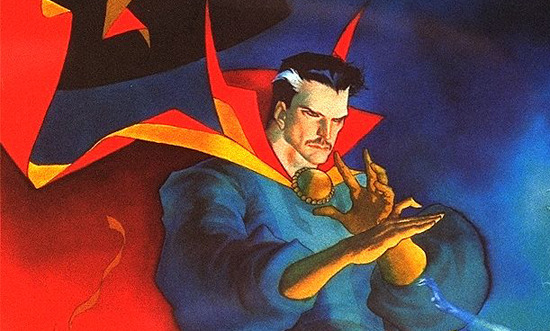 In October of 2008 Marvel Studios president Kevin Feige talked about the studio's desire to develop a film centered around Dr. Strange. He said, "I'd say in the next year, year and a half, as we start putting together our film slate for 2012 and 2013, I would not be shocked if we saw Dr. Strange on those lists."
As much as I'd like to see Mr. Feige in 'shocked' mode, this isn't the time. It's a year and a half later, and Dr. Strange is indeed on active development lists: Marvel has hired Conan screenwriters Thomas Donnelly and Joshua Oppenheimer to write a film centered around Marvel's 'sorcerer supreme.'
Deadline says the film "will likely be among the first Marvel films generated under the Disney banner." That's all the site's report really has to offer, besides reiterating the character's long residency in development hell. Would this be a feature, or one of the short films rumored earlier today? Given that Donnelly and Oppenheimer are coming off writing Conan, Uncharted: Drake's Fortune and a draft of Cowboys & Aliens, they're probably far too expensive for a short.
This is just the latest in a long series of minor updates that suggest the character is a notable part of Marvel's plans. In April of this year we heard that Marvel was meeting with directors and writers to craft films budgeted at $20-40m to exploit lesser-known characters like Iron Fist, Power Pack and, yep, Dr. Strange. There was also a series of tweets from Stan Lee that mentioned the character as being in development.
But Dr. Strange has always been stuck in development — remember the 1978 TV movie that had Peter Hooten playing the character. That movie was one of the first Marvel properties to hit screens in live-action, after the '40s Captain America serial and 1977 Hulk and Spider-Man TV projects. (You might not want to remember it, actually.)
This would be a great character to choose as an introduction to lower-budgeted Marvel films. There's room to be a lot more weird with him than might be possible in a $100m+ movie. The film could be a great statement of intent with respect to lower-budgeted plans.