Bryan Singer Auctions Off X-Men: First Class Set Visit, Reveals Vague Plot Synopsis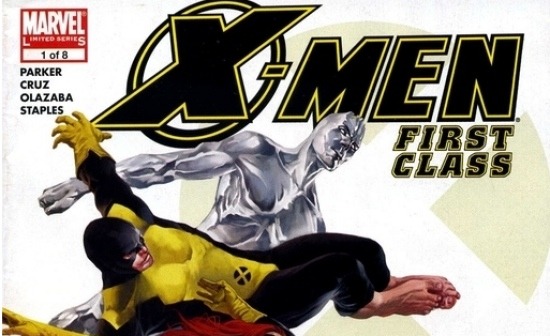 Got a few thousand bucks to spare? Then you might be able to get in on the bidding for the charity auction in which producer Bryan Singer is auctioning off a chance to visit the UK set of X-Men: First Class.
If you don't have any money to spare, you might still want to check out the auction, as it summarizes the plot of the Matthew Vaughn-directed film, offering a scant few details we haven't been explicitly told before.
The auction will benefit Project Angel Food, which provides meals for "men, women and children affected by HIV/AIDS, cancer, and other life-threatening illnesses." It is posted on CharityBuzz (via MTV).
The text of the auction says that cast hasn't been announced yet (despite quite a few names dropping in the past few weeks: James McAvoy is Professor X; Michael Fassbender is Magneto; Benjamin Walker is cast as Beast, Amber Heard and Rosamund Pike are rumored, as is Aaron Johnson.) but does offer this summarization of the plot:
Before Charles Xavier and Erik Lensherr took the names Professor X and Magneto, they were two young men discovering their powers for the first time. Before they were archenemies, they were closest of friends, working together, with other Mutants (some familiar, some new), to stop the greatest threat the world has ever known. In the process, a rift between them opened, which began the eternal war between Magneto's Brotherhood and Professor X's X-MEN.
That's more or less what we've known, and certainly anyone who knows the history of Marvel's long-running characters could have figured that out. But if you don't know all that history, or just hadn't thought much about First Class, there you go.
The auction opened last week, and will end this coming Thursday. Current bid is $2250.