Doug Liman May Direct 'All You Need Is Kill' Rather Than His Planned 'Three Musketeers'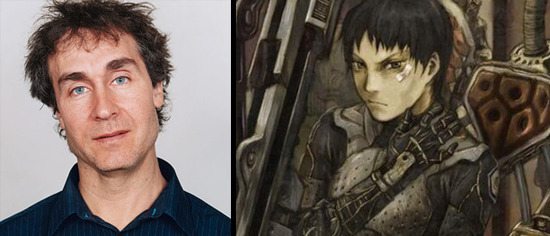 Doug Liman may be moving from the adventurous romantic past to the technologically-obsessed future. While he's been prepping The Three Musketeers for Warner Bros., it now looks as if he'll skip that movie and take the directorial gig on the 'Groundhog Day with aliens' movie All You Need Is Kill.
It doesn't come as much of a surprise to hear that Warner Bros. may back-burner the studio's adaptation of The Three Musketeers that was being prepped by Liman. Paul WS Anderson and Summit have their own Musketeers film going, and in Anderson's typically speedy style, that film has come together pretty quickly and is set for an August shoot. There's no way that WB will beat Summit to the punch with The Three Musketeers, and in May, when Anderson's cast firmed up, I figured that WB would make changes to its version, or halt it altogether.
So, according to Deadline, Liman may be on All You Need Is Kill, instead. That's an adaptation of a Japanese novel by Hiroshi Sakurazaka; the script was written on spec by Dante Harper and WB picked it up for a great deal of money back in April.
The plot sounds rather videogamey and not unlike Groundhog Day: a young solider is fighting an alien force and is killed, but a time loop repeats that day and he dies over and over again, increasing his skills a little bit with each new iteration of the day's combat.
Catchy idea, sure, but the concern that comes immediately to mind — how much dramatic tension is really in the story, with all the repetition? — I've been told is a real problem in the script. WB paid enough for the spec that, should the movie happen, it'll likely become a massive summer flick, and I'd expect at least one rewrite to take place. Can that tighten up the script and add tension? Casting it properly will help, too. (Think of how much the supporting cast made Groundhog Day work.) But given that Liman isn't known for being the most organized and decisive director around, this seems like a strange pairing of director and material.