More Atlas Shrugged Craziness: Former Director Angry At Being Replaced, May Sue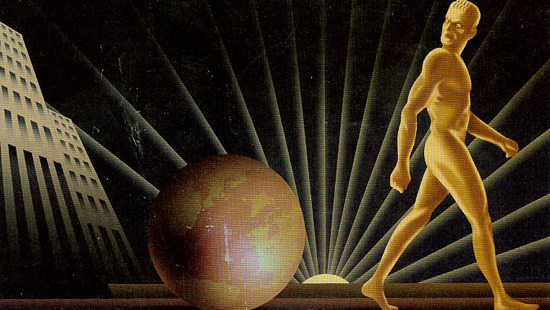 There's another odd wrinkle to the story about producer John Aglialoro hastily getting an Atlas Shrugged film into production in order to retain rights to the novel. When we reported on the film a few weeks back, Stephen Polk was set to direct. But yesterday, when we got info about the film actually going into production over the weekend, there was a new director: actor Paul Johansson, who is also starring. So what happened to Polk? No surprise that he was sacked, and you should be even less surprised to read that he's rather pissed.
Deadline's Mike Fleming says that Polk tells him "he was devastated to be replaced just two weeks before production started," and then even more upset when the Variety piece that ran yesterday didn't even mention him as a producer. (IMDB still lists Polk as director, though. Good old unreliable IMDB.) Polk tells deadline he's considering litigation, though based on what, I'm not entirely sure. Because it sounds like he saw this coming.
Polk's account, by way of Fleming, makes it sound as if Aglialoro wasn't much interested in making a quality movie. Paraphrased comments suggest that Polk saw problems ahead as his plans for the film caused the budget to escalate.
I had some real names seriously interested, but it had to be a real feature film, and I feel like I had the rug pulled out from under me...When we talked about cast, even B-list cast, they were like, 'we don't need names.' It was great material, people were interested, but there were red flags. It's devastating to me. They replaced me with a TV actor, this has TV written all over it.
That sounds pretty well in line with the industry's general impression that this movie is just a placeholder project to keep the rights to the material. (Think Roger Corman's 1994 Fantastic Four film, shot in order to retain the character rights, and never intended to be released.)
On the other hand, when Polk says, "this has TV written all over it," I think about the fact that there is some utterly incredible TV being made these days. And hell, at least Johansson has a series of directorial credits, whereas Polk has only one. There doesn't seem to be any reason to be particularly optimistic about the film as it stands now, but I'm not yet willing to take Polk's comments entirely at face value.
(And if Polk is really being true to the material, he'd agree that Aglialoro has a responsibility to follow his individual vision for the film and make the best product he can. Right, Objectivists? Now, if we had reason to believe that is what Aglialoro is really doing...)