Watch The First Episode Of AMC's Rubicon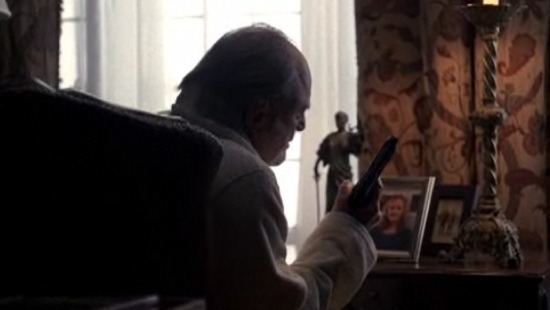 Last week we published the first trailer for AMC Television's new conspiracy theory series Rubicon. And while the series won't begin airing until August, AMC has released the entire pilot for you to watch for free online. I have not yet had a chance to watch it, but judging from the trailer it looks to me like AMC might have another hit on their hands, and it appears to be something very different than their other two series.
For those hesitant to give it a try, let me first remind you that Rubicon is the third series AMC has ordered, and their track record so far is amazing: Mad Men and Breaking Bad. The entire first episode is embedded after the jump. Leave your thoughts in the comments below!
Episode #1: "Gone in the Teeth"
Trailer:
From writer and executive producer Jason Horwitch (Pentagon Papers, Medical Investigation), Rubicon is "a conspiracy thriller that follows an analyst at a New York City think-tank whose work leads him to uncover a hidden clue that points to an unfolding global conspiracy."
Rubicon revolves around a secret society that pulls the strings on the world political stage. The series focuses on an analyst at a national think tank who discovers that his employers are not who they seem to be. The show's cast includes James Badge Dale (The Departed), Lili Taylor (Six Feet Under, High Fidelity), Dallas Roberts (Walk the Line, Flicka, The L Word), Jessica Collins (The Nine, CSI: Crime Scene Investigation), Christopher Evan Welch (Vicky Cristina Barcelona), Lauren Hodges (Law & Order), Paul Butler (The Insider, Reign Over Me) with Arliss Howard (Full Metal Jacket, Natural Born Killers, The Sandlot) and Oscar®-nominated actress Miranda Richardson (The Crying Game, Sleepy Hollow).
Rubicon's pilot was directed by acclaimed film and television helmer Allen Coulter (The Sopranos, Hollywoodland, Damages and Nurse Jackie). The 12-episode one-hour weekly series premieres on August 8th at 10:00pm.