Casting Notes: Angelina Jolie As Cleopatra; Summer Glau And Danny Pudi In 'Knights Of Badassdom', Shawn Hatosy In Dexter, Michael Rooker In The Walking Dead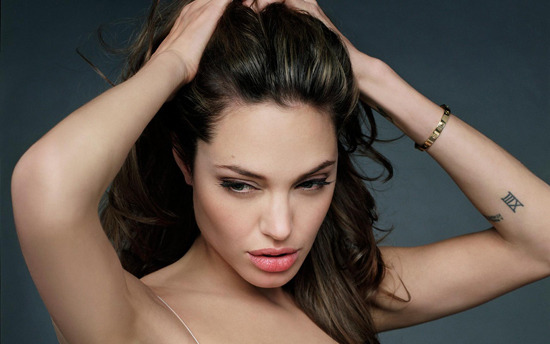 Add Cleopatra to the list of subjects that are being developed by multiple producers at once. A new biography of Cleopatra, by Stacy Schiff, is about to be published, and Michael Pietsch of Little, Brown says that Scott Rudin has picked up the rights to the book (he actually bought the rights years ago, before the book was even written) and is working with Angelina Jolie to develop a movie from the material. Right now, the idea is that Jolie would play Cleopatra, as if that needs to be explained.
Note that this isn't Cleo, Steven Soderbergh's proposed 3D musical about Cleopatra with music by Robert Pollard and Guided by Voices. Totally different projects. Soderbergh's is basically backburnered, as he put it off when Moneyball fell into his lap and hasn't come back into the frame in the wake of his ouster from the baseball picture. Doubt anyone will be surprised when I say I still really hope Soderbergh somehow makes his first, as unlikely as that is. [USA Today]
After the break, more casting for Dexter, Knights of Badassdom and The Walking Dead.
Joe Lynch is getting Knights of Badassdom together; that's his film about "LARPers who accidentally cast a real spell and bring a real demon into our world." How much do I want to see this movie, which already has Peter Dinklage, Ryan Kwanten and Steve Zahn set to appear? MUCH.
And now Summer Glau and Danny Pudi have joined the cast. If you're not familiar with director Lynch, he made Wrong Turn 2, which is a hell of a lot more entertaining than you'd expect from anything called Wrong Turn 2. (Seriously, if you like some gore and haven't caught it yet, queue that up now.) The film is written by Kevin Dreyfuss and Matt Wall, and will feature effects by Spectral Motion, who did work on the Hellboy films and X-Men: The Last Stand. Knights of Badassdom shoots in July. [Bleeding Cool]
Dexter's fifth season is getting two more supporting actors. EW says that Shawn Hatosy will be in a 'multi-episode arc' on the show, though we don't know who he's playing. EW's source says his role is 'a bad guy,' and that's all we've got for now. (Hatosy is still on Southland; he's just doing this in addition to his main show.) And Maria Doyle Kennedy, formerly of The Tudors, is joining the show as a nanny hired by Dexter. [Deadline]
Finally, the great Michael Rooker is joining the cast of Frank Darabont's The Walking Dead, currently setting up right down the street from me in Atlanta. Rooker said via Twitter, "on my way to Atlanta soon to work with my new best friend Frank Darabont on 'The Walking Dead.'" I love Rooker's work and he's also one of the more amiable, talkative actors I've run across. Great to hear he'll be a part of this. Doesn't The Walking Dead just look better and better every time we report on it? Can't believe I'm so ready for a new zombie project.