Guillermo Del Toro Reportedly Producing And Writing Treatment For New Van Helsing Film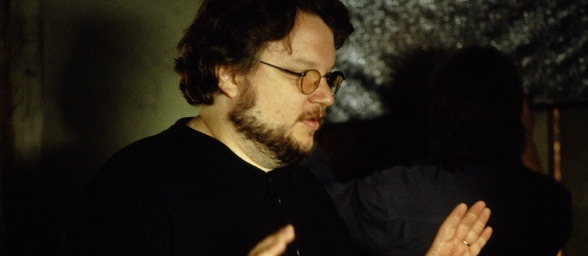 The moment that Guillermo del Toro walked away from The Hobbit, speculation began to run rampant as to what his next film might be.  He's got quite a few options, and now there might be one more: a report says that he's working to develop a new film featuring the vampire hunter Van Helsing invented by Bram Stoker and spun off into a very silly film of his own in 2004.
Pajiba reports that Universal is developing a new Van Helsing film, but while the site is thin on details, it doesn't sound as if this will have much, if anything, to do with the 2004 Stephen Sommers / Hugh Jackman film beyond the character's name. That is: this is very likely not a sequel, but something more along the lines of a reboot. (Sigh.) All Pajiba really has is that del Toro is writing a treatment for the film and that it would be an "action horror story."
Given that we don't know what is really next for the director, many are already theorizing that del Toro would direct this Van Helsing film, which doesn't seem like the most likely option. When the field of possibility is wide open — he's got options like Frankenstein, Drood, Slaughterhouse Five and perhaps the long-gestating passion project At the Mountains of Madness to pick from, likely with one or two more we don't know about — why would he direct something that would come off like a sequel to or remake of a film few people have any affection for? Doesn't make any sense.
Producing and helping write does make sense, however. He's got quite the budding producing career going at this point (Splice, The Orphanage, Don't Be Afraid of the Dark, which he also co-wrote) so that would fit right in line.