Video From The Set Of Marvel's Thor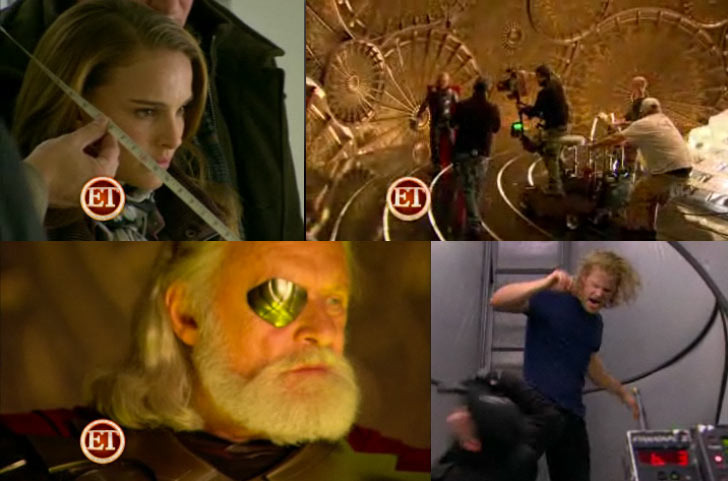 /Film reader GoldenBoyMacrae alerted me to a four minute set visit video report for Marvel's Thor on Entertainment Tonight. The piece mostly consists of an interview between stars Chris Hemsworth and  Natalie Portman, but also features a bit of behind the scenes footage from the set (as seen above). Watch it now, embedded after the jump.
Plot Synopsis:
Paramount Pictures and Marvel Entertainment present the epic adventure, "Thor," which spans the Marvel Universe from present day Earth to the realm of Asgard. At the center of the story is the mighty Thor (Chris Hemsworth), a powerful but arrogant warrior whose reckless actions reignite an ancient war. Thor is cast down to Earth by his father Odin (Anthony Hopkins) and is forced to live among humans. A beautiful, young scientist, Jane Foster (Natalie Portman), has a profound effect on Thor, as she ultimately becomes his first love. It's while here on Earth that Thor learns what it takes to be a true hero when the most dangerous villain of his world sends the darkest forces of Asgard to invade Earth.
Cast: Chris Hemsworth, Natalie Portman, Tom Hiddleston, Anthony Hopkins, Rene Russo, Stellan Skarsgard, Jaimie Alexander, Kat Dennings, Ray Stevenson, Josh Dallas, Tadanobu Asano, Idris Elba, Clark Gregg, Colm Feore
A Kenneth Branagh Film
Co-Producers: Craig Kyle, Victoria Alonso
Executive Producers: Louis D'Esposito, Alan Fine, Stan Lee, David Maisel, Patty Whitcher
Produced by: Kevin Feige
Directed by: Kenneth Branagh
Release: May 6th, 2011