Movie Trailer: Rob Reiner's Coming Of Age Drama 'Flipped'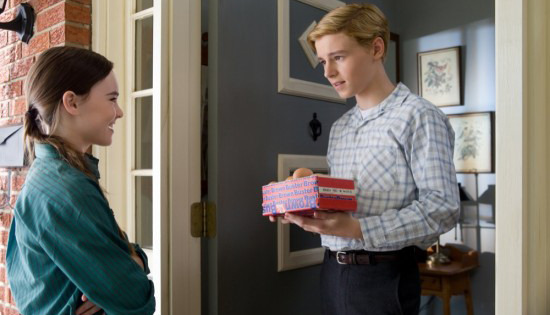 Hey, Rob Reiner has a new movie coming out. Flipped is a very sweet-looking ode to the '50s and early '60s and the hormone flood of emerging adulthood. That is, it's about a boy who thinks he hates a girl until he realizes that she might be the best thing ever. Check out a trailer after the break.
This is definitely cute, and there's a deeply saturated color sense that kinda makes the era look like a time of unimaginable perfection. I hope it's not too late to romanticize the late '50s. If it is, probably too late to tell Rob Reiner that now. It's hard to get an idea of how Callan McAuliffe and Madeline Carroll are in the film, as we mostly get long looks of adolescent love and confusion. Thanks to those looks, Flipped also looks quite a lot like Puberty: The Movie, and that's not so appealing. But given how vapid and unsatisfying so much of this summer's fare has been so far, I'd be happy to have a good, sweet family film on screens. So I'm rooting for Reiner. (And the cast of adults is solid: Aidan Quinn, Rebecca De Mornay, Penelope Ann Miller, Anthony Edwards, and John Mahoney.)
When second-graders Bryce and Juli first meet, Juli knows it's love. But Bryce isn't so sure. Girl-phobic and easily embarrassed, young Bryce does everything he can to keep his outspoken wannabe girlfriend at arm's length... for the next six years, which isn't easy since they go to the same school and live across the street from each other. But if Juli finally looks away, will it be Bryce's turn to be dazzled? 'Flipped' takes Bryce and Juli from grade school to junior high, through triumph and disaster, family drama and first love, as they make the discoveries that will define who they are — and who they are to each other.
Warner Bros. will release Flipped on August 6.
[via FirstShowing]