Dinner For Schmucks Runs From Inception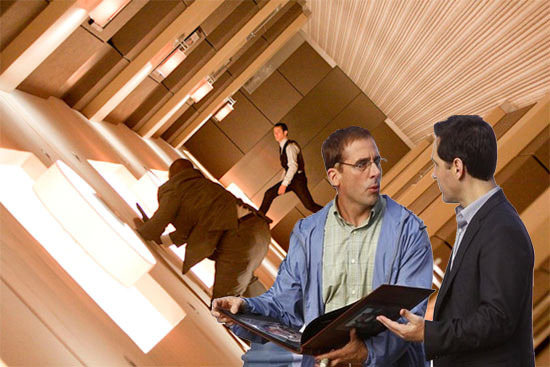 As July approaches, it seems that all of the studios in Hollywood are becoming more scared of Christopher Nolan's Inception. To be honest, I don't think anyone knows how much money Nolan's sci-fi action film will make. It's heady like Memento, packs some crazy imagery/special effects, but packs a PG-13 rating (not that the PG-13 rating stopped The Dark Knight, but Inception isn't a sequel and doesn't feature Batman).
A couple weeks back, Disney announced they would be moving The Sorcerer's Apprentice up to Wednesday, July 14th, giving it a couple days before the Chris Nolan mindfuck hits multiplexes. And now Paramount Pictures and DreamWorks have announced they are moving back the release of Dinner for Schmucks by one week, from July 23rd to July 30th. Variety even cites studio sources as claiming that "the July 30 frame is a less competitive date for adult films and gives "Dinner" more distance from "Inception" (July 16) and "Salt" (July 23)."