Back To The Future And Jurassic Park Video Games In Development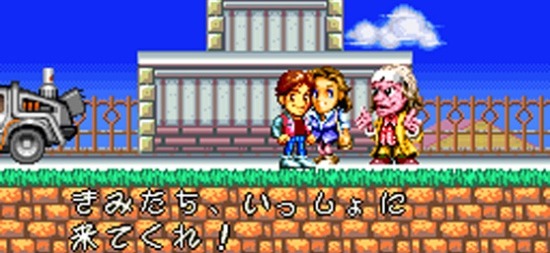 Telltale Games will be developing a series of episodic video games based off the Jurassic Park and Back to the Future movie franchises, in a deal with NBC Universal.
For those of you who don't recognize the name of the company — Telltale Games is a video game developer founded in 2004, consisting of a group of former LucasArts employees who worked on the Monkey's Island and Sam & Max games. They have produced games based on Wallace & Gromit, Homestar Runner and Tales of Monkey Island.
Telltale Games CEO Dan Connors says that "the games, which are in the early stages of development, would tell new stories extending the "Back to the Future" and "Jurassic Park" lore. He teased that the "Back to the Future" games may include a DeLorean ride back to the 1970s while the "Jurassic Park" games would be intense and add new backstories to the series' man-versus-dinosaur mythology." The AP even provides this quote:
"The games are going to exist within these worlds," said Connors. "I wouldn't call these games sequels per se but a new interpretation of their worlds for a new medium. For one generation, it's an introduction to these series. For another generation, it's a thing they can look back on and something they can share warmly with their family and friends."
The games will be released for Xbox 360, PlayStation 3, Wii, PC and Mac games this winter. As someone who is a huge Back to the Future fantic, I am very excited. Out of all the games produced based on the Back to the Future franchise, none of them have been really good. The coolest thing I've seen was a mod for the game Crysis. And juging by Telltale games past releases, this project has the potential to be really fun. My only question is: Is Bob Gale, the mastermind behind the Back to the Future series, involved even as a creative consultant?
Here is a retrospective look at the video games of Back to the Future. This is something we've always meant to feature in VOTD, but just never got around to:
Bleep Bloop takes a look back at some of the video game adaptations that were created from the classic Back to the Future trilogy. A retrospective of the games that were created for NES, Super Nintendo, and Nintendo Gamecube, including a game that was only released in Japan (see image above).