Screenwriting: Hammer Films Buys Black List Screenwriter Chris Borrelli's Wake; Writer Hired For Einstein Biopic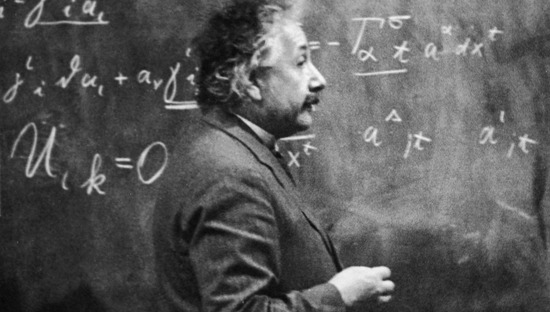 Writing about screenplay buys can be difficult — there isn't often a lot of detail about a story and without creative talent beyond the writer and producer, we're often left to do little more than speculate about what the finished product might be like.
But what the hell, we'll do it anyway. Three big script deals hit the trades in the last day: Hammer Films picked up Wake, written by Chris Borrelli, who has appeared on the Black List in the past. New writer Zach Dean sold Layover. And Stephen Schiff is writing a biopic of Albert Einstein for OddLot Entertainment.
THR says that Wake is a project with franchise potential, described as a "Transporter-style story." This one has a director attached: Kasper Barfoed, director of the Danish films The Candidate and The Lost Treasure of the Knights Templar. He's also directing Ethan Hawke in The Numbers Station, which we've talked about in brief.
Endgame Entertainment (The Brothers Bloom, I'm Not There, Hungry Rabbit Jumps) has picked up Layover, an action thriller from Zach Dean, according to THR. The trade says Dean was recently working as an NYC school teacher, but that his 'edgy contemporary Western' script Kin ignited interest, and that Layover "follows a single father in hiding who must delve back into the sketchy world of his past to find the teenage daughter he loses during a layover in Las Vegas."
Stephen Schiff's Einstein biopic has a little more detail for us to chew on. It'll be based on archives from Princeton and Hebrew Universities, and will draw on the biography Einstein: His Life and Universe, by Walter Isaacson. The deal for this film actually started with that bio, as producers Gabe and Alan Polsky acquired Einstein's life rights and locked in the participation of Isaacson as his book was about to hit shelves.
LionsGate once held worldwide development rights for the project, but is evidently no longer in the picture.
According to THR, Schiff's script will "focus on the 20 years of the famous scientist's life leading up to his being awarded the Nobel Prize in Physics in 1921."