Brett Ratner To Produce Edgy Snow White Adaptation: "This Is Not Your Grandfather's Snow White!" Ugh...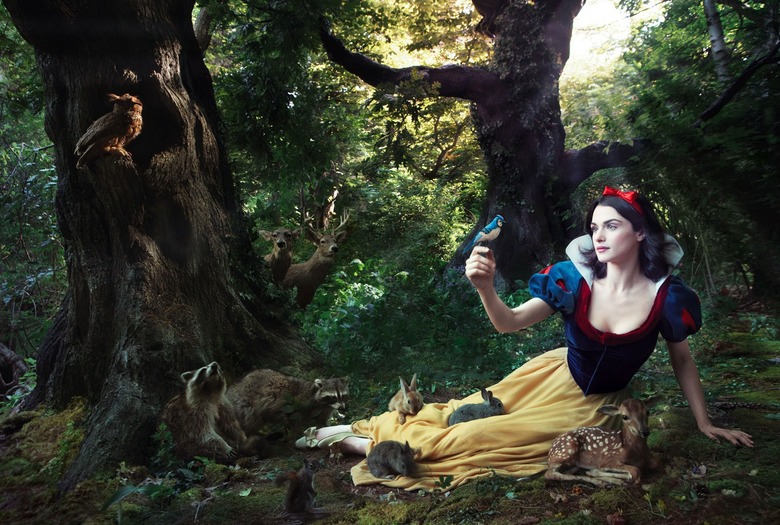 A couple months back, it was revealed that Walt Disney Pictures is developing a revisionist retelling of the Sleeping Beauty story titled Maleficent that focuses on the Mistress of all Evil — written by Alice in Wonderland screenwriter Linda Woolverton for Tim Burton with the possibility of Angelina Jolie to star. Last month the Mouse House purchased a live action re-imagining of Cinderella from Devil Wears Prada scribe Aline Brosh McKenna for a huge 7 figure deal. They are also rushing to sign a director (right now, Adam Shankman and Timur Bekmambetov are in the running) for a Wizard of Oz origin story The Great and Powerful Oz.
But Disney isn't the only ones jumping on the bandwagon — Brett Ratner is producing his own revisionist story tale adaptation of Snow White.
Deadline reports that Relativity Media has made a preemptive acquisition of The Brothers Grimm: Snow White, which is being described as "an edgy 3D re-imagining" of the famous story. Melisa Wallack (The Dallas Buyer's Club, Meet Bill) sold the screenplay for "low seven-figures" if the project gets produced. Wallack's take is more in line with the Grimm Brothers version of the story, rather than the more common German folk tale adaptation. Here is a quote from Ratner:
"This is not your grandfather's Snow White," Ratner said. "Melisa went back to the 500 year old folk tale and put in some of the things that were missing from Walt Disney's film. His dwarves were miners, and here they are robbers. There is also a dragon that was in the original folk tale. Walt made one of the great movies of all time, but ours is edgy and there is more comedy. The original, made for its time, was soft compared to what we're going to do."
Well, atleast its not Paul WS Anderson or Uwe Boll, right?