Tom Selleck Confirms Another Three Men And A Baby Sequel In Development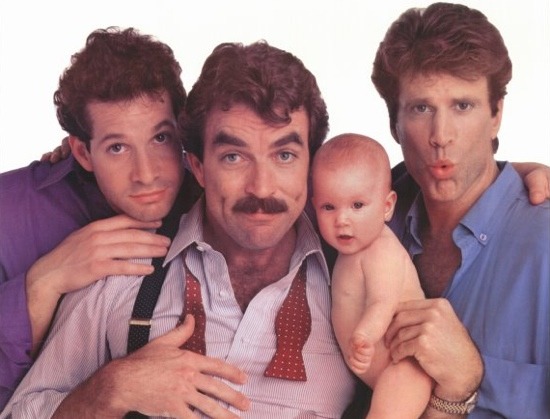 In November 2008, Steve Guttenberg claimed that a third Three Men and a Baby film was being developed:
"Tom Selleck, Ted Danson and I are looking to make another Three Men And A Baby movie," says Steve. "It's called Three Men and A Bride. The script is pretty much written and we are really keen to get that made. We're very hopeful."
We haven't heard anything about the threequel since, and I just assumed that it dropped into development heck. But now Tom Selleck says that the project is still in development.
Selleck tells MTV:
"It is true that Disney checked my availability. And I know they checked Ted's and Steve's, and then had a script written, I think tentatively called 'Three Men and a Bride,' which kind of says it all [about the story]. ... I hope it's a good script, and if it is a good script I hope they do it, because it would be really fun to get back with Ted and Steve," he said. "The strongest of the two movies I think is the first one. It had more heart, and that's what I hope this third one would have if we do it."
Yeah, doesn't sound like much of an update. And if this movie ever does happen, don't expect Leonard Nimoy to jump on board the reunion ship. Oh wait, you didn't know that Spock directed the original movie, 3 Men and a Baby? It's actually true.