Dinner For Schmucks Movie Trailer #2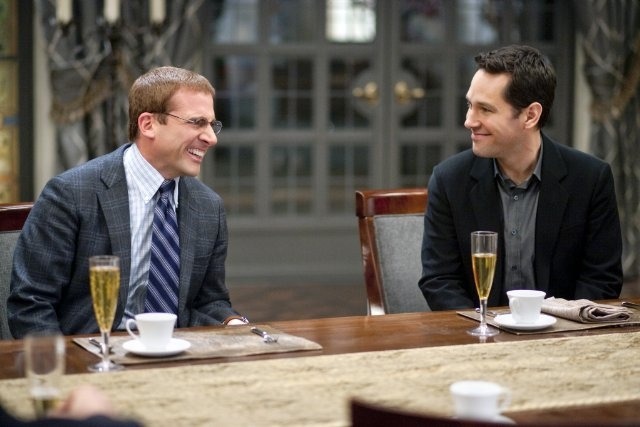 Paramount Pictures has released the second movie trailer for the Steve Carell/Paul Rudd comedy Dinner for Schmucks. The film, helmed by Jay Roach (the director of the Austin Powers and Meet the Parents films), tells the story of a rising executive who "succeeds" in finding the perfect guest, an IRS employee, for his boss's monthly event, a so-called "dinner for idiots," which offers certain advantages to the exec who shows up with the biggest buffoon.
The film is a remake of the french comedy film Le Diner de Cons. The movie co-stars Ron Livingston, Bruce Greenwood, Jemaine Clement, Stephanie Szostak, Jeff Dunham, Rick Overton, and Zach Galifianakis. Watch the trailer now embedded after the jump. Leave your thoughts in the comments below.
Click on the image below to watch the trailer from Apple: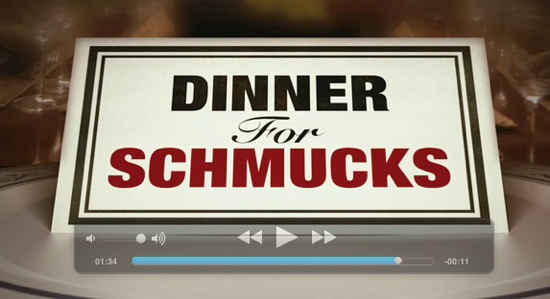 Here is the official plot synopsis:
"Dinner for Schmucks" tells the story of Tim (Paul Rudd), a guy on the verge of having it all. The only thing standing between him and total career success is finding the perfect guest to bring to his boss' annual Dinner for Extraordinary People, an event where the winner of the evening brings the most eccentric character as his guest. Enter Barry (Steve Carell), a guy with a passion for dressing mice up in tiny outfits to recreate great works of art. From Jay Roach, director of "Meet the Parents" and "Meet the Fockers" comes an unforgettable feast about two unlikely friends and one very memorable dinner.
Watch the trailer in High Definition on Apple.com.
And here is the poster for the movie: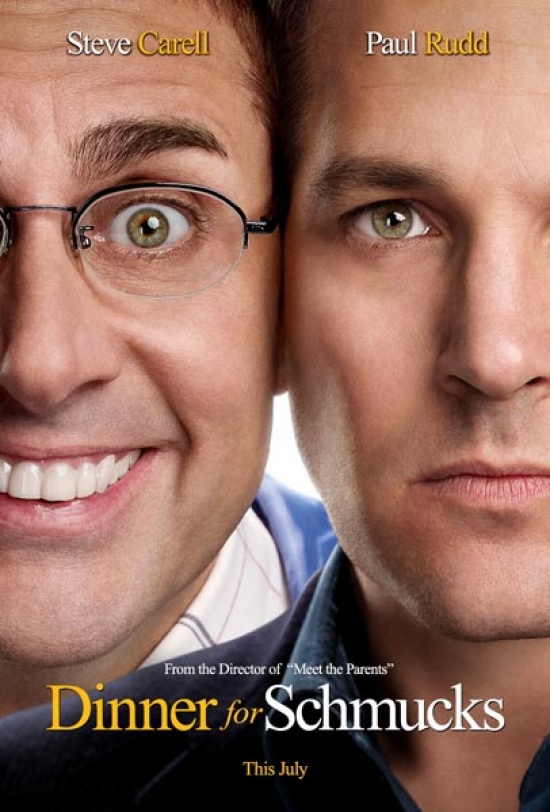 Dinner for Schmucks hits theaters on July 23rd 2010.