This Week In Trailers: Hierro, This Movie Is Broken, Notre Jour Viendra (Our Day Will Come), London River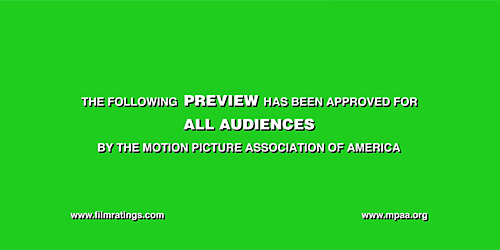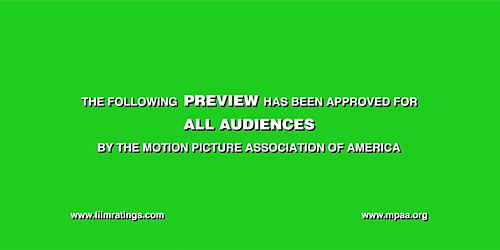 Trailers are an under-appreciated art form insofar that many times they're seen as vehicles for showing footage, explaining films away, or showing their hand about what moviegoers can expect. Foreign, domestic, independent, big budget: I celebrate all levels of trailers and hopefully this column will satisfactorily give you a baseline of what beta wave I'm operating on, because what better way to hone your skills as a thoughtful moviegoer than by deconstructing these little pieces of advertising? Some of the best authors will tell you that writing a short story is a lot harder than writing a long one, that you have to weigh every sentence. What better medium to see how this theory plays itself out beyond that than with movie trailers?This Movie Is Broken Trailer
"Favourite." Silly Canadians.
The way I came across the writer of This Movie Is Broken, Don McKellar, was almost a couple of decades ago (I'm so old) when he starred as an obnoxious bike courier in a sketch inside a Kids in the Hall episode. After that show ended, McKellar starred in an amazingly funny and smart show called Twitch City. Like their spelling of the word "favourite", Canadians like to keep a lot of things to themselves and Twitch was a show I had to pry from its maple syrup encrusted fingers in a VHS tape swap years before torrents were the best way to find great shows not intended to be seen beyond its geographical borders. I say all this because not only do I deeply appreciate this trailer but I was shocked to see, surprise surprise, it's only going to be released in Canada next month.
Shame.
You've got some of the greatest luminaries of the Canadian indie rock scene, it's wholly a Canadian joint, plus it's directed by the same man who brought us the brilliant Pontypool, Bruce McDonald, but it's like a cookie that's just out of reach.
The trailer has a great teenage vibe oozing out of its visuals as we come upon our two protagonists. There's a  mallet over the head voiceover that starts things, it establishes everything we need to know about this boy, this girl, two lovebirds that only have one more day with one another. As well, a live performance of Broken Social Scene peps things up. Say what you will about this band but the music is catchy and that's exactly what's needed to launch the narrative forward.
The whole thing has a very hipster commercial, literally a commercial, feel to it with its peppy editorial cuts and use of an array of camera techniques that further establish this as a film for the (500) Days of Summer sect. I think it's a little on the sterile side but I'm a mark for these kinds of things anyway so I could care less. There's a sense of urgency with these kids and the trailer keeps that energy crackling.
And the music is fabulous as well. There's a real back and forth with the explicit idea that everything that we're going to understand about these kids' relationship is going to happen at this concert where real musicians will be used as background. Smashing idea, if ever there was one. It's youthfulness at its finest and what we have here is a film that, from start to finish, just makes you feel young. Solid. [Twitch]
Hierro Trailer
The director of this film once worked on a film about the anti-Christ being born on Christmas Day and that, "helped by a heavy-metal fan" and some television host, a priest "sets out to invoke the devil to find out the place of birth and kill the baby."
It was a comedy. It was also animated.
This trailer is neither an animated feature, nor is it a comedy. In fact, it has lingered with me for a while after having seen it a few times. It absolutely has hints of movies where a child is kidnapped only to have one of the parents think they see them everywhere. It doesn't seem particularly novel but this trailer just delivers the suspense, the maddening insanity of one woman's pain, and the hint that there is something foul afoot here.
Director Gabe Ibáñez shows some promising flourishes for a man whose only directorial credit was a short film. However, and what makes this film a little bit more interesting if you know this before watching the trailer, it's produced with a couple of guys who also helped produce Pan's Labyrinth and The Orphanage. And it shows right out of the gate when we open up on this presentation.
There is nothing but a musical score. It's a score that immediately puts you on edge as you see a mother and child on a boat, the moment just bathed in beautiful dark cobalt and grey. It's wet and miserable but it's framed exactly as it should.
The rhythm is perfect as we don't linger too long in getting right down to business with this kid being kidnapped, supposedly; supposedly, because you never know if it's one of those films like Flightplan where it might be a case of the kid never existing. But we'll go with it. The performance is excellent. The woman is flipping out, posters are put up, people are involved, and then all of a sudden she's looking at a kid on a slab. No context, no acknowledgement if that's her kid, but things after this start getting weird so I would assume it was.
She's tanning topless on a beach at one moment, hallucinating and seeing her kid the next, and it becomes clear this is all stating to mess with her. The music picks up, the images get more dense with their obfuscation of what's really happening here, and the glimpses into the cinematography that's being used is just breathtaking.
I may not have any clue what's involved in this movie, and that's great for someone like me who doesn't want to know much before going into a film, but when I saw that corpse on a slab engulfed in flames I knew I just had to see this movie. Love it.
Notre Jour Viendra (Our Day Will Come) Trailer
Who would win a fight: Vincent Cassel or Vincent Gallo?
My money would be on Cassel if this trailer is to be believed. And, even if you don't believe it, have faith in a film that has as much gumption and visual flair as this teaser does much like the trailer for Sound of Noise which proves that you can be arty but also compelling with the presentation. Director Romain Gavras' vision for a world that seems more hostile than welcoming is implied with the roar of an air raid as we come upon his world.
There isn't any narrative clues about what is going on here, the piercing sound just droning on and on, as we're introduced to Vincent. Vincent is, as any self-respecting Frenchman would be shown doing, having his way with a young madame and they seem to be in the throes of passion.
Smash cut to a guy looking like he should have been cast in Less Than Zero. No clue how he fits into any of this.
Flash to Cassel looking dapper in a soft green sweater (merino wool, perchance?) and a lovely ascot that compliments his Erik Lehnsherr, circa 1990, head of hair.
Rolling plane of sand.
Violent, quick, blink you'll miss, glimpse of a head-butt.
Someone is attacking their shaving foamed head with a Bic disposable razor to which you can't help but recoil at the ferocity with which he is getting rid of his hair. The lines of blood ought to at least elicit something at the nicks and cuts that ooze blood.
Guy with a road flare in his hand as he hangs it out of the bed of a pick-up truck looks forlorn, despondent.
Boobs! Boobs bouncing on a bed!
Cassel looks like he means business.
It seems disjointed, yes, but as an artifact of movie marketing I would say this is one of the more provocative entries I've seen in weeks. If this doesn't get you excited to see the film you ought to just move right along and watch Shrek 4 again. [Twitch]
London River Trailer
Interesting.
Taking a cue from the "ripped from the headlines" way of entering a narrative, like an X-wing slipping into that crevasse on the Death Star on its way to blow it up, this trailer sets itself apart from the usual way of doing things by going the vérité route. Director and co-writer Rachid Bouchareb, the French director who made 2006's Oscar nominated film Indigènes, who is taking a stab at a story about England's own terrorism issue as it uses the 2005 bus bomb incident as a backdrop.
The effect is stark and useful as I couldn't initially tell if this was a documentary or a fictionalized account but smart move stating that it's a nominated film at the very front of this thing in order to at least establish that this film has a good provence. Snippets of footage from that time and the usage of quick cuts give a heightened sense of reality as we finally meet our protagonist. A mother, concerned about the whereabouts of her kid quickly turn to realization that she might have something to do with the bombing itself. There's a little melodrama as actress Brenda Blethyn blubbers on the phone in hysterics as she learns that her lilywhite daughter hooked up with some unsavory, terrorist types.
In steps Sotigui Kouyaté who doesn't say a word. The man is quietly introduced as a winner for Best Actor from the Berlin Film Festival and as the father of the boy that Blethyn is freaking out about. It's funny that he doesn't say so much as a word but he has an arresting presence on the screen as well as having such an enigmatic influence on the story. We don't know what his deal is or how he fits into this puzzle but it's interesting that we're not let in on the designs of his character.
Next, the kudos start flashing across the screen. One word reviews from notable notables like Variety over a sentimental score that borders on manipulative. The beats that this trailer hit one after another make for a complete viewing experience which accomplishes what it is supposed to do and getting out when your interest is at its zenith.
Note bene: If you have any suggestions of trailers to possibly be included in this column, even have a trailer of your own to pitch, please let me know by sending me a note at Christopher_Stipp@yahoo.com
In case you missed them, here are the other trailers we covered at /Film this week: