Charles Grodin And Director Martin Brest Might Return For Midnight Run 2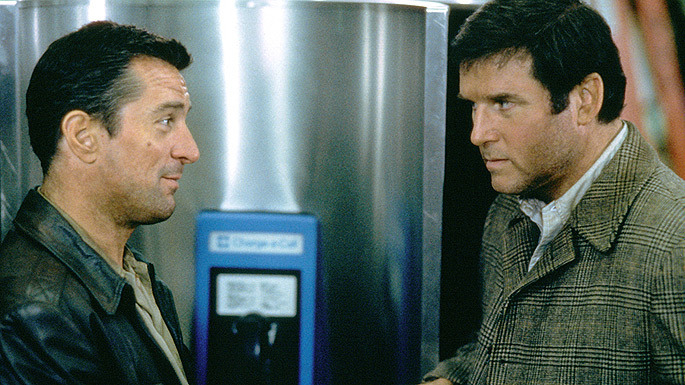 When we first started to hear about a sequel to the late-'80s buddy comedy/thriller Midnight Run, the word was that only Robert De Niro was expected to return. Original co-star Charles Grodin has more or less retired from acting, and director Martin Brest hasn't made anything since 2003's Gigli — seemed like he wouldn't be the guy tapped to direct the new film.
And yet here we are, with word that both Grodin and Brest are being courted for the return. I honestly can't decide if this is brilliant, or a misguided ploy to get lightning to strike the same project twice.
Deadline says that, while the original idea in Tim Dowling's sequel script was for De Niro's bounty hunter character to chase the son of Charles Grodin's character, things have now changed and the core trio from the original (what, no love for screenwriter George Gallo?) are being courted to return.
Grodin's disinterest in acting over the past two decades stems primarily from family commitments. He wanted to be around to raise his son, and acting would have taken him away from home for too long. Even now he's interested in shooting only in the area around his Connecticut home; Deadline reports, for example, that he turned town an opportunity to reprise his The Muppet Movie role in the new Muppet film, because it would have required him to fly to LA for a day of shooting.
What does that mean for Midnight Run 2, which, if following the template of the original, will necessarily shoot in a variety of locations? Probably that, if Grodin does sign on, he'll have a limited role.
The site quotes Grodin saying, "I've been led to believe by someone I won't name that they will ask me and I will consider it."
Brest's original film featured De Niro as a bounty hunter hired to bring fugitive Las Vegas accountant Charles Grodin from Manhattan, where he's hiding out, to Los Angeles. The trip doesn't go quite according to plan, and the movie has emerged as one of the most enduring buddy comedies of the '80s. If you haven't seen it, go ahead and fix that — it's a smart and fun movie.