Cool Stuff: Rich Kelley's UHF Poster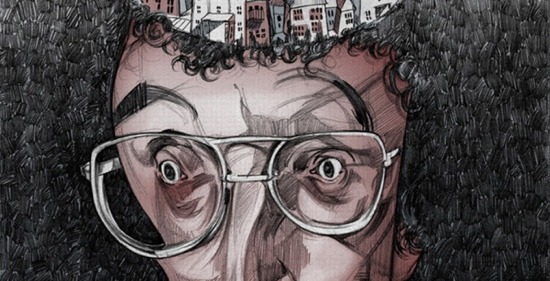 Earlier this month, the Alamo Drafthouse held two sold out screenings of UHF at the huge Paramount Theater with Director Jay Levey and Weird Al Yankovic in attendance. To commemorate the event, MondoTees worked with Jay and Al and come up with a special limited edition poster.
The poster, designed by Rich Kelley, is available as a 18?x24? screen print, hand numbered edition of 200 for only $30. Mondo is also inserting random posters signed by both Al and Jay, and your chances of getting a signed copy are about 1 in 25, so good luck. See the full poster design after the jump.